I am a Golfer....
March 17, 2009
by: The Leadblogger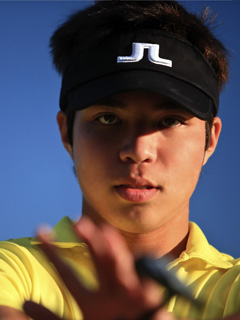 Marcel Puyat
Manila, Philippines
Graduation Year 2011
Marcel Puyat is currently ranked #106 by Golfweek. He has numerous wins with his most recent coming at the 2009 FCWT Plantation Inn Open with rounds of 73-71. He is in his second year at the David Leadbetter Golf Academy at IMG Academy and he is currently instructed by Senior Instructor, Malcolm Joseph.
I am a golfer.....By Marcel Puyat
Golf has allowed me to dream big and have something to strive for. It has allowed me to travel to many different places around the world.
My dream foursome would be myself, Tiger Woods, Charles Barkley and Michael Jordan.
I like to watch NBA games to get my mind away from golf. It helps me as I don't want to be thinking about golf related things during breaks from the game.
My favorite golf memory is the first time I won a tournament. I won by 1 shot with a big putt on the last hole. It has turned me into believing I am a great player in the clutch.
I carry Philippino coins in my golf bag.
I feel that it's better to not force yourself to practice and to take a break when your are not in the practice mood.
The best advice I've gotten.....It's all about getting the ball in the hole once you're out there.
I believe your clubs can speak louder than you.