Altidore Youngest U.S. Player to Score Hat Trick
April 03, 2009
by: IMG Performance Institute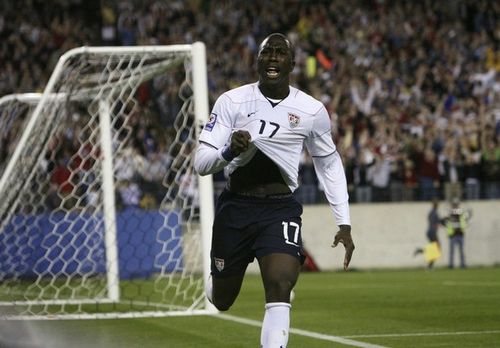 Jozy Altidore, Athletic & Personal Development program alumn made history on Wednesday when he led the U.S. Soccer team to a 3-0 victory over Trinidad and Tobago in a World Cup Qualifier. Altidore became the youngest player to score a hat trick at the age of 19 for the US National Team. He scored the opening goal 13 minutes into the game before adding his second in the 71st minute and completing the hat trick in the 89th. Jozy's teammate, Clint Dempsey, was quoted in a recent article by ESPN:
"On the first goal, I thought it was good movement by our team, a great ball in by Landon. All he had to do was put his foot in on it," Dempsey said. "On his third goal, you know, he was a little bit lucky, getting under the keeper. I think the most impressive thing about Jozy tonight was his second goal. It just showed that it's a world-class finish. And it's just good that a player at his age is able to do those types of things."
Altidore has trained with Athletic & Personal Development program for quite some time now and remains one of our stand-out athletes. Here is what he had to say about IPI:
"The most comprehensive program around. Period. It is the best camp experience you can find. I was there the 2 weeks before the Olympics because I knew IMG Academy Athletic & Personal Development programswould have me ready in all the critical areas to meet the pressures that were inevitably coming."
As of January 30, 2009 Jozy was loaned from Villarreal to Xerex of Spain's La Liga 2 and will stay with the team until the end of the 08-09 season. We wish Jozy the best of luck during his time at Xerex and proud of his "Hat Trick" for the US National Team.
Here's video of Jozy's performance.