Flashback Friday....Ji Young Oh
April 03, 2009
by: The Leadblogger
Ji Young Oh, from South Korea, was a David Leadbetter Golf Academy student starting in January of 2006. While she was here she won 6 times on the Future Collegiate World Tour (FCWT), including the FCWT National Championship, where she shot rounds of 70-68-67 for an 11-under par 205 total.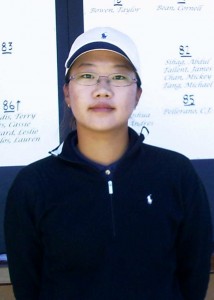 That same year, she entered the LPGA qualifying school as an amateur and tied for ninth at final stage to earn exempt status for the 2007 LPGA season. At that point, she turned professional immediately following the final round.
In 2008, Ji Young became a Rolex First-Time Winner at the LPGA State Farm Classic, where she carded back-to-back career-low 66s in the first two rounds and finished with all rounds in the 60s to defeat another DLGA alumna, Yani Tseng, in a one-hole, sudden-death playoff.
This week, she is competing at the Kraft Nabisco Championship and after the first round is in 2nd place with a 5-under par 67. The competition continues today and concludes on Sunday.