It's That Time of Year Again, Spring Break is Here!!
April 06, 2009
by: IMG Performance Institute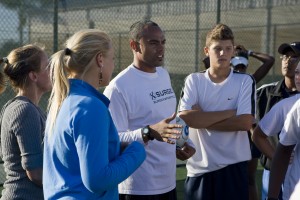 Starting this week, full-time IMGA athletes will be hitting the beaches and getting some much needed R & R. While our full-time students might be traveling, athletes from around the world are coming to sunny Florida to get in some world-class training with IMG Performance during their spring break. Short-time athletes participate in their sport throughout the day, perhaps the spring break soccer camp, and can optimize their training with a customized selection of our performance camps.
To find out how you can spend your spring break or any week here at IMG Academy Athletic & Personal Development programsvisit:
http://www.imgacademies.com/img-performance-institute/programs-prices/high-school-college-performance-camp/