DLGA Alum, Drew Kittleson, to play the 2009 Masters!
April 08, 2009
by: The Leadblogger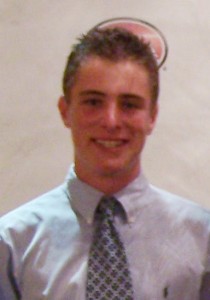 Former DLGA full-timer, Drew Kittleson, will make his Master's debut on April 9.
After finishing second in the 2008 U.S. Amateur Tournament at Pinehurst No. 2 last August, Drew earned a spot to play in both the Masters and 2009 U.S. Open--one of the greatest honors in amateur golf. He joins Casey Wittenberg and David Gossett, the only other DLGA alumni, to qualify to play the Masters as an amateur. David was the 1999 U.S. Amateur Champion and Casey was the 2003 U.S. AmateurRunner -up.
The Scottsdale, AZ, native will beone of theyounger contestants in the Masters field this week. Leading up to Thursday's start, he was paired with some former tournament champions during the practice rounds. Drew played alongside former champions Mark O'Meara, Phil Mickelson, and Tiger Woods on Monday and Tuesday's practice rounds, and also had plans to share the course with PGA professionals Adam Scott and Rory McIlroy.
Drew spent the fall semester of his senior season (2006) as a full-time student at DLGA and was an AJGA All-American First Team member that year. He was ranked No. 1 nationally among all juniors during the 2006 season by Golfweek Magazine and advanced to the round of 16 at the U.S. Junior Amateur in 2006. Drew shot a 66 in the final round of the Rolex Tournament of Champions in 2006 and also played in the 2006 U.S. Amateur.
He is now a sophomore playing for the Florida State men's golf team.
Drew is writing a diary on his experience's during Masters week. Check out his Tuesday and Wednedsay entry's as well as a Golfweek story on Drew here!