New Callaway pro shop at DLGA slated to open April 14th!
April 09, 2009
by: The Leadblogger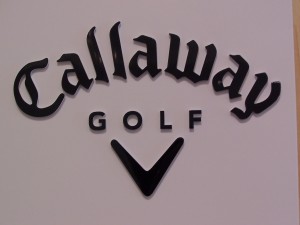 The grand opening of our new Callaway pro shop is slated to open on Tuesday, April 14th.
The pro shop currentlyfeature putters, men's and women's shoes, gloves, Callaway golf balls, hats, wedges, drivers, fairway woods and hybrids.
The shop hours will be 8:30-10:00 and 2:00-3:30 daily, Monday - Friday. Saturdays will be by appointment only. During the pro shop hours the customers have the opportunity to purchase merchandise, book club fitting sessions, bring in and discuss repairs and ask questions to our club fitter. This will also be the time to pick up any repairs made to your golf clubs.
Our new clubfitter, Brett Meyer, will be conducting fittings between the hours of 10:00-12:00 and 3:30-5:00 Monday- Friday. Club fittings will be free to DLGA full time students, but all students must make an appointment in the pro shop during operating times to schedule a fitting. Club fittings are available to IMG members as well as adult school and weekly camp participants.
On Tuesday, April 14th(and Tuesday only) any purchase in the proshop will receive a freeCallaway/Leadbetter hat (while supplies last).
Please come in and check out the merchandie.....See you Tuesday!