Atlanta rec player improves game at Tennis Academy
April 13, 2009
by: Dan Tierney
Sarah Stevens of Atlanta, Ga., spent some time recently at the Nick Bollettieri Tennis Academy/IMG Academy. Here's her testimonial:
"IMG Academy Adult Program is THE perfect place for you to come and push your game to the next level.They will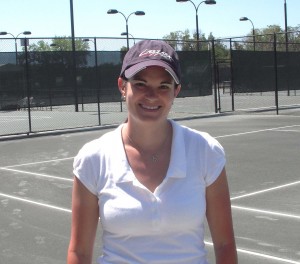 take you from your current level, teach you to dig deeper than you thought possible and then give you the technical skills to advance your game as much as you want.
"All of the pros are of the highest caliber. They're demanding, yet encouraging.They'll help you to reach your personal best with their combination of energy and expertise.You will leave amazed at what you were able to do because of the delicate balance of nurturing and high expectations.
"I could not be more impressed by my experience in the adult program at IMGA.I will be back!"