Ginger and Robbi Howard stay busy during spring break....
April 17, 2009
by: The Leadblogger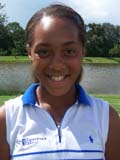 DLGA students, Ginger and Robbi Howard, have kept busy over the last two weeks. Last week they competed in the AJGA Mizuno Junior at the Innisbrook Resort where they both played great! Ginger, a 2012, graduate finished in 6th place with rounds of 74-74-69 and Robbi, a year younger and 2013 graduate, finished 22nd with rounds of 80-77-72. The girls are great young players and have made tremendous progress since arriving to the academy 3 years ago.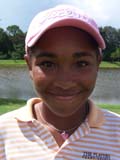 This week they drove to Louisiana, the site of this weeks Duramed/Futures Tour event. They played in Thursdays Pro-AM and will be volunteering for the event today and Saturday. Read about the girls in todays
Daily Adveritser here.