Sally Watson wins in Massachusetts!
April 20, 2009
by: The Leadblogger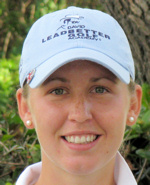 David Leadbetter Golf Academy golfer and upcoming 2009 graduate, Sally Watson, of Scotland, won the highly competitive FCWT Red Tail Open this past weekend in Deven, MA. on the first playoff hole. Sally defeated fellow DLGA student, Dottie Ardina, after they both finished the 36-hole event with 5-under par 139 totals.
Dottie, of the Philippines, began Sunday's round in 5th place at -1, fired a 4 under par 68 and earned the Low Round Honors, and in the end the right to go head-to-head with Sally in a playoff. The girls headed back to #18 where Sally made birdie, after making a par both times in regulation, for the win.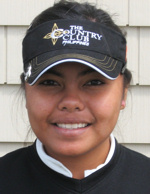 This win was the second for Sally in 2009; she won earlier this year at the FCWT IMG/DLGA event in January.
Mia Piccio and Gemma Dryburgh also made the trip north to compete. They both tied for 7th place with 150 totals. Mia shot rounds of 79-71 and Gemma has nice rounds of 77-73.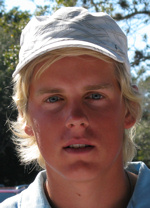 In the older boys division, DLGA student, Petur Petursson finished 3rd with rounds of 75-72 for a 147 total. Manik Singh had his best tournament finish coming in with rounds of 78-71 and a 6th place finish. Manik's 1-under par round on Sunday was the first time in competition he shot under par.
Congratulations to all seven of the DLGA students who made the big trip north to experience different course conditions, cooler temperatures and a competitive field of golfers!