Jordan Lippetz...Champion of the 2009 FCWT Yankee Trace Open!
April 27, 2009
by: The Leadblogger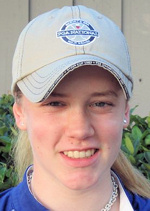 DLGA student, Jordan Lippetz of Reno, NV (2012), traveled to Centerville, Ohio this past weekend to compete in the 2009 FCWT Yankee Trace Open. The 36-hole event was played at The Golf Club at Yankee Trace which is a 27-hole, bent grass green facility and one of the finest courses in the Centerville area. Jordan wonon the first playoffhole (after the 36 hole regulation play) with a birdie, against Kristin Helmsdoefer after going almost stroke for stroke on Saturday and Sunday finishing tied for the lead at the end of the second round. Jordan shot rounds of 78-77 for a 155 total.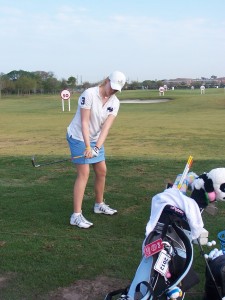 With this win over the weekend, Jordan earned her second win of the season, her fifth Top 5 finish and currently has a 79.47 stroke average making her a strong candidate for 1st team FCWT All-American. The FCWT All-American Teams will be announced at the FCWT Tour Championship held May 23-25, 2009 at PGA National in Palm Beach Gardens, FL.
Jordan is in her second year at the academy and works with DLGA Instructor, Jason Suedhof on her game. Jordan was also named a 2008 AJGA Jr. All-Star All-American in November, 2008.
Congrats Jordan!