Blake Soni: From My Point of View!
May 05, 2009
by: The Leadblogger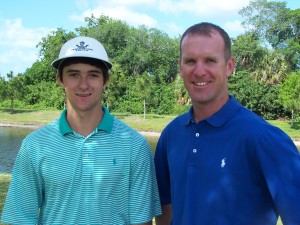 "Blake has really improved his swing this year by improving on his fundamentals. More specifically, his grip and posture are now in a more neutral position which enables him to make a more consistent, repetitive swing. This combined with improving Blake's putting and short game have allowed him to shoot lower, more consistent scores. By understanding his strengths and weaknesses, we have developed a long-term blueprint for taking his overall game to the next level. Blake is a great student of the game, works hard on allaspectsofhis game, and as a result the natural talent he has been blessed with is nowproducing some greatresults".
Dan Saylor, DLGA Instructor and Blake Soni's coach.
I am finally beginning to play the caliber of golf I know I am capable of playing because of the amount of structured practice and the mental conditioning I am receiving here at the IMG Academy. Also, I think that playing in more tournaments this year than I have in the past has also helped me be able to maintain my cool in tournaments which helped me begin to play better. I have waited anxiously a long time for this and it is very satisfying to finally be playing this well.
My strengths as a person and as a golfer are my patience on the course and my ability to brush off bad holes. I do not let one bad hole get to me and let it ruin my whole round.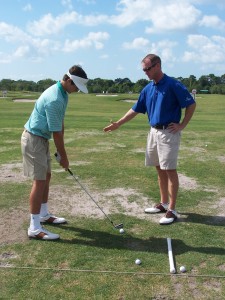 I am most proud of the comments people have made to my parents on my behavior on the course. People have been impressed with how I handle myself through tough times on and off the course.
Golf has given me the chance to learn life lessons that don't apply only to golf. I have learned first hand how to handle myself under pressure as well as how to control my anger.
My dream foursome would be...Bobby Jones, Tiger Woods, Arnold Palmer, and of course myself.
Over the last few months my game has improved tremendously! I am more confident on tougher courses and more mentally tough in tournaments.
To be the best I can be I need to continue to practice with a purpose and not lose track of why I am at IMG.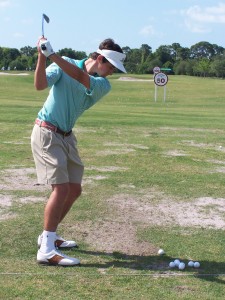 My short term goals are to graduate from IMG Academy with a 4.0 GPA and to work towardsgetting a good scholarship to a D1 school. I see myself playing professional golf after I graduate from college.
In the future I see myself getting my rank into the top 100 in the nation.
Training at DLGA is practice with a purpose! Training here has bettered my game in so many ways. I am no longer just going out and playing nine holes and hitting some balls on the range after school. Now, I am practicing with a coach in my shadow which allows me to always practice the right things and in the correct way.
I would recommend the academy to others who are trying to tremendously improve their game. Coming to the academy is not for people who just want to get better at golf. The academy is for people who want to go somewhere with golf such as college, or even to a higher level. Coming here will improve your game because of the coaching you receive and the way they teach you.
If I had to choose I would wear short shorts with high socks and a golf visor every tournament. People give me a hard time about it, but it's just the style in the South...and Florida is not the South!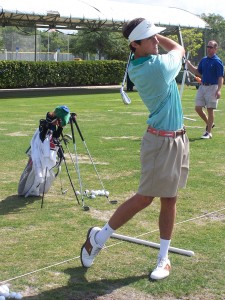 My favorite course I have played would have to be the Copperhead course at Innisbrook because this year I finally tamed the beast. Last year the course was not so nice to me so it used to be my least favorite course. But after the AJGA Mizuno there in April, I was able to execute shots which led me to a T8 finish after being T56 after the first round.
The biggest strength in my game is my consistency. I will very rarely shoot above a 78 in a tournament which is very helpful even if you are having a tough day because I am able to somehow 'get it into the clubhouse' without embarrassing myself. The biggest weakness in my game is probably the 20 foot putts. I can two putt them, but to win a tournament I need to start making about three or four of those a round, which is what I'm working on right now.
Blake Soni is a 2010 grad, attends the IMG Academy School and is a first year student at the David Leadbetter Golf Academy in Bradenton, FL.