Soccer Academy presents new challenge to academic/athletic star
May 07, 2009
by: Dan Tierney
In her Mississippi hometown, Lauren Foropolous never experienced much adversity academically, athletically or socially.
From 7th grade to her sophomore year of high school, Foropolous was her soccer team's leading scorer and an All-State cross-country selection. No letter other than an "A" ever appeared on her report card. Friends were abundant.
But she wanted a bigger challenge and a place that could help her prepare for the challenges of college. So, after two years of attending IMG Academy soccer program camps, she decided to go full time.
"It's as hard as people said it would be with the training and school," said Foropolous, a junior. "It took a while to get used to it.
"Now, I love how IMG is like its own community."
Foropolous is working to earn a scholarship and play soccer in college, with her choices narrowed to Mississippi, Vanderbilt and West Carolina. Since arriving at IMG, she has moved to left back and expanded her game.
"I wasn't a good defender at all," she said. "I've learned how to make tackles, and I love pushing up and crossing the ball."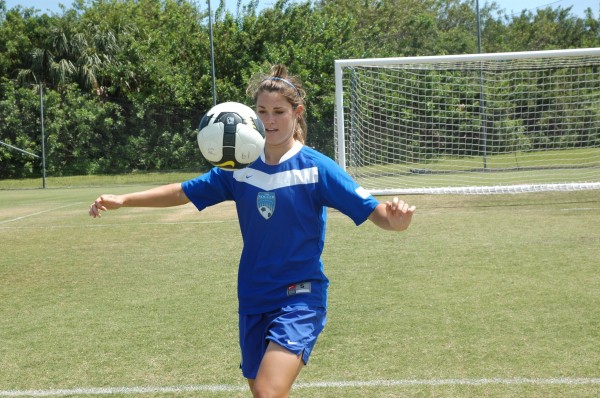 Coach Giovani Fernandes has seen her morph into a different player since arriving last summer.
"She has the ability to bring everyone together because they see the effort she puts out and they respect her," he said. "Her efforts have translated into more ability."
With cross country out of the picture - "I don't want to run 100 miles a week in college," she said - Foropolous can always fall back on her smarts. She's National Honor Society member, with classes already on her resume like A.P. Biology, Spanish III and pre-calculus.
Still, her report card's never been shipped home with anything other than an "A" on it.
And socially? She's even made acquaintances with someone in her class from Iceland.
"My biggest thing when I first got here was that I didn't know anyone," she said. "I was kind of quiet, and it took me a little while to open up.
"I know this experience will help me in the future."