IMGWBL Day 6 - Ospreys Win in Walk-off Fashion
June 30, 2009
by: IMGAMarketing
Three hours and two rain delays after the first pitch, the IMG Ospreys finally were able to push the winning run across home plate.
With rain delays in both the top of the first and the bottom of the second, the rain finally passed and out came the sun to make for a hot afternoon as the Ospreys hosted the Sea Dogs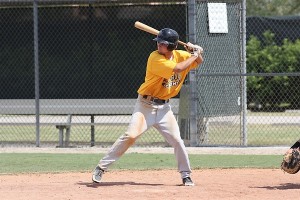 The Ospreys got on the board quickly scoring two runs in the first inning. Anthony Conte reached on a bunt single, and the following batter, Carlos Arocha, reached on a walk. On the next pitch, both runners took off, and Conte was able to score on an errant throw by the Sea Dogs catcher. The pressure did not relent as Tomas Munoz, singled to join the first-inning party, allowing Arocha to score.
The Sea Dogs, however, did not wait long to answer as they got on the board with a two-out rally in the third inning. After the first two runners reached base, Ospreys starter Richard Weisman retired the next two ok back-to-back strikeouts. Sea Dog's shortstop, Jonathon Davis, then took a first-pitch fastball into left field for a two-RBI single. Kyle Matis followed with a single and Corey Wiley earned a bases-loaded walk to gain the lead for the Dogs.
The Ospreys tied it up in the fourth after Croix Colling-Hottell knocked in Robert Ganzenmuller on a sacrifice fly to right field.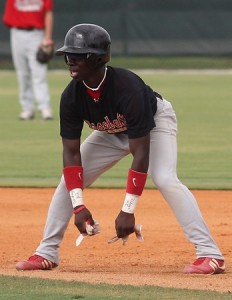 It seemed as if both teams were just one hit away of blowing the game wide open as each side left runners in scoring position repeatedly. The Sea Dogs had the bases loaded in the third, fifth, and sixth, and left ten runners on base throughout the game. The Ospreys also lacked timely hitting as they left seven runners on base, including three in the fifth inning where they left the bases loaded.
In the sixth inning, Ganzenmuller singled and got himself into scoring position after he stole second base. Colling-Hottell then ripped a single to right, which seemed to be what would have been the game-winning RBI. However, thanks to a great relay by right fielder, Christian Hvade, to first baseman, Phillip Shulman, to catcher, Angel Garcia, the Sea Dogs were able to save the run as Ganzenmuller was called out on a close call at the plate.
In the seventh, the Sea Dogs had a runner on first with just one out, but failed to get him home for the go ahead run. And in the bottom half of the inning, Josh Sepulveda reached on a fielder's choice. He then went on to steal second and third, to get himself 90 feet from the win with just one out. The Sea Dogs pulled the infield in and got a ground ball to short stop, but Sepulveda was just able to sneak under the tag and the Ospreys walked off with the win.
In yesterday's other action around the IMGWBL:
Conquistadors 1 6 0
Lightning 2 4 1
WP - Zach Jacobs - 6 IP, 3 H, O R, 1 BB, 6 SO
SV - Cal Lambert - 1 IP, 1 H, 2 SO
Top Performer - Andrew Brewster - Lightning - 2-2, 2B, 2 RBI
Sea Dogs 3 5 2
Ospreys 4 8 3
WP - Robert Ganzenmuller - 2 IP, 3 H, 2 SO
Top Performer - Robert Ganzenmuller - Ospreys - 3-3, 3B, R, WP
Mustangs 10 8 0
Buccaneers 4 4 2
WP - Bobby Hughes - 4 IP, 1 H, 6 SO
Top Performer - Buccaneers - Jack Little - 2-3, 2B, R, RBI
Hurricanes 10 12 1
Hammerheads 0 1 0
WP - Cas Dean - 5 IP, 1 H, 0 R, 7 SO, 0 BB (55 pitches)
Top Performer - Gabriel Lowerre - Hurricanes- 3-4, 3B, R, 3 RBI, SB
Complete Standings
Team W L GB
Hurricanes 5 1 -
Sea Dogs 4 2 1
Ospreys 4 2 1
Buccaneers 3 3 2
Lightning 3 3 2
Conquistadors 2 4 3
Hammerheads 2 4 3
Mustangs 2 4 3