IMG Academy Athletic & Personal Development programstrainee plays in MLB Futures Game
July 14, 2009
by: Dan Tierney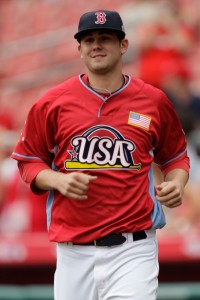 Casey Kelly, who has spent time training at the Athletic & Personal Development program, retired all three batters he faced in the recent MLB Futures Game.
Kelly, a shortstop/pitcher who had the option of going to Tennessee on an athletic scholarship for football, is impressing at both positions.
Check out the story on Casey here.