Dottie Ardina wins in the Pacific Northwest!
July 22, 2009
by: The Leadblogger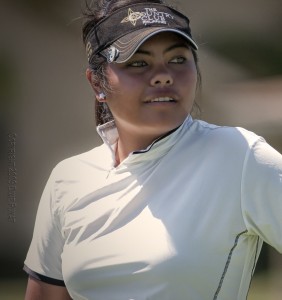 David Leadbetter Golf Academy student, Dottie Ardina defeated Kendra Little from Eugene, Ore. 5 and 4 in the final match to win the 108th PNGA Women's Amateur Championship, held at Arrowhead Golf Club in Molalla, Ore.
Dottie, 15 years-old, and a Philippine National Team member, jumped to an early 3-up lead by winning the opening three holes with a birdie at the par-5 to start and then pars on the par-3 and short par-4. From that point on in the morning match it was an up-and-down, back-and forth contest with one of the opponents winning 8 of the next 15 holes but all the while Dottie never saw her lead slip below a 1-up margin.
In the afternoon match, Dottie began to pull away, winning the 19th, 21st, 22nd, 25th and 26th holes to advance to a 4-up lead. Dottie all but put the match away with a hole winning par at the 29th to go 5-up with just 7 holes to play. After halving the 30th and 31st holes to go dormie, Dottie hit her tee shot to fifteen feet on the 167 yard, par-3 32nd hole and drained the putt for a 5 and 4 victory.
Dottie was able to play in the championship on a Presidential Invitation from the PNGA.
Congrats Dottie on your win!