Meechai Padungsiriseth wins on the Junior Players Tour!
July 23, 2009
by: The Leadblogger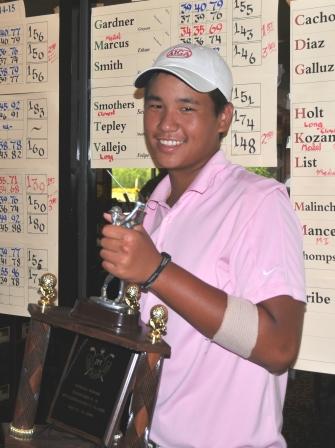 Meechai Padungsiriseth, a 2012 graduate, won last week on the Junior Player's Tour. The event was held at the Gleneagles Country Club in Delray Beach, FL.
Meechai just turned 15 years old and played in the 14-18 age group. Meechai shot 71-68 for a 5-under par total. He won the event by 4 shots!
Meechai, from Thailand, has been at the academy for the last three years. He is instructed by Senior Instructor, David Madras!
Congrats Meechai on your win.
Too check out complete results of the JRPT event, click here
.