Quick hits with Coach Nate and Coach Vince
July 23, 2009
by: Dan Tierney
"Nothing great was ever achieved without enthusiasm." -- Ralph Waldo Emerson
During our weekly summer camps, we ask our campers to bring two things with them daily: ENERGY and ENTHUSIASM. These two things are essential to any individual's development as a player or as a person.
Anything can be accomplished with energy and enthusiasm. Whether your goal is to make the varsity team at your school, to go from being a role player to a star player on your team, to take your game to the collegiate level or make it to the professional level, it can be accomplished. But your focus and drive must be greater than those you are competing against.
Ben Wallace was just recently bought out of the last year of his contract and was paid $10 million by the Phoenix Suns not to play basketball next year. Big Ben's story is one the best in the history of the NBA. (I am not saying he is one of the best players ever, I am only talking about his story). Ben was undrafted out of Virginia Union, which is a small Division-II school, and signed an undrafted free agent contract with the Washington Bullets (now the Wizards). Ben's work ethic has been well documented. He would be the first one in the gym and often the last one to leave. He would get extra lifts in when some guys would cut out on the lifts. He did all the extras, because that is what he had to do to be successful.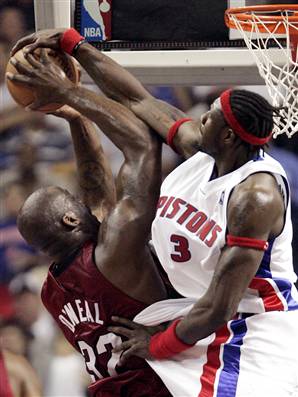 Ben is a four-time NBA Defensive Player of the Year and a multiple time All-Star. Ben was never the most talented player, but his daily energy and enthusiasm is what drove him to be as successful as he has been.
Ben's story should be an inspiration for all athletes who strive for greatness. He understood who he was and capitalized on all the things that he could do and did not let those things he couldn't do stop him.
Remember, you can accomplish your goal as long as you bring great energy and enthusiasm with you every day.
Nathan Vander Sluis is the Coordinator of the Developmental Program and a Player Development Specialist at the IMG Academy basketball program in Bradenton, Fla. Nate also played collegiately at Miami University (Ohio).