Former Full-Timer in the Finals at the U.S Amateur!
August 29, 2009
by: The Leadblogger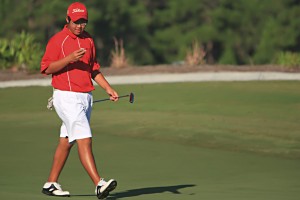 Byeong-Hun "Ben" An, a former Full-Time student who spent two years at IMG, has reached the finals of the U.S. Amateur being contested this week in Tulsa, Oklahoma. In the semi-final match, Ben defeated Bhavik "Bobby" Patel, 18, of Bakersfield, Calif., and a sophomore at Fresno State, 3 and 2.
So it will be a Sunday showdown between a veteran college player, Ben Martin a fifth-year senior at Clemson and a senior in highschool, Ben An.
Ben, at 17, can become the youngest player to win the U.S. Amateur. The youngest currently is last year's champion, Danny Lee, who was 18 years, one month at the time of his win in 2008.
Ben will face a tough competitor in Martin, but Ben himself has had a nice summer. He represented the East team at the 2009 Canon Cup, was runner-up at the 2009 AJGA Rolex Tournament of Champions, was a quarterfinalist at the 2009 Western Amateur and won the local U.S Am qualifier to qualify for this championship. Ben has also verbally committed to play for California in the fall of 2010.
No matter of the outcome on Sunday, Ben already has accomplished a dream come true…..By virtue of his final 4 appearance he has gained an invitation to the 2010 Masters.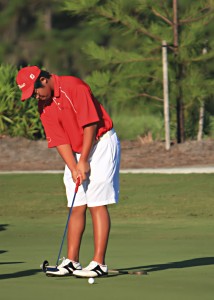 On Sunday, the 36-hole final match will start at 9 a.m. EDT.
For live updates, check out www.usamateur.org