IMG Academy Leadbetter golf program Golf Tip.....with Malcolm Joseph and Sam Fu.
October 22, 2009
by: The Leadblogger
Learning to shape the ball is an extremely important aspect of the game. No matter which golf course you play around the world you will always need to shape your ball flight to play your best. Whether it be to shape the ball back to the fairway (as Sam is demonstating below), to hold the ball against the wind or to shape the ball to a pin placement in the corner of the green; it is necessary to learn how to make the ball draw and fade.
Sam Fu who is from Beijing, hasspent thelast2 1/2 years at theIMG Academy Leadbetter golf program Academy andhas not only worked on improving his technique, but has also learned how to shape his ball flight. SoSam and I got together and thought we would share with youhow to draw the ball.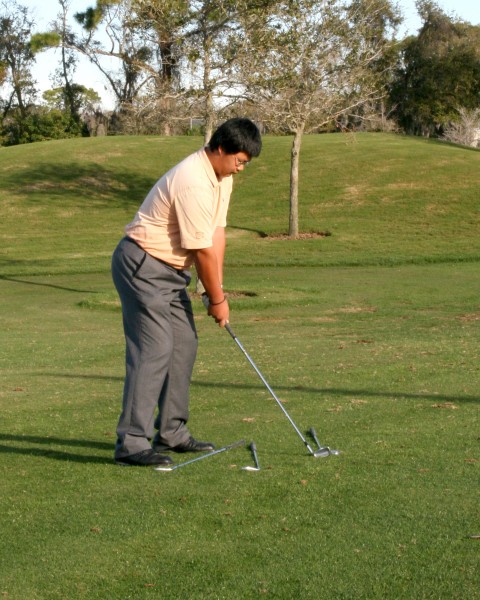 By definition a draw is a golf shot in which the ball begins its flight to the right of the intended target and during its flight curves back to finish at its intended target. Here in picture 1 we can see that Sam intends to curve the ball around the tree in front of him and have the ball finish back on the fairway. In order to do so he has aligned his body right of his intended target, but has continued to aim the clubface at his intended target, therefore closing the clubface to his body alignment.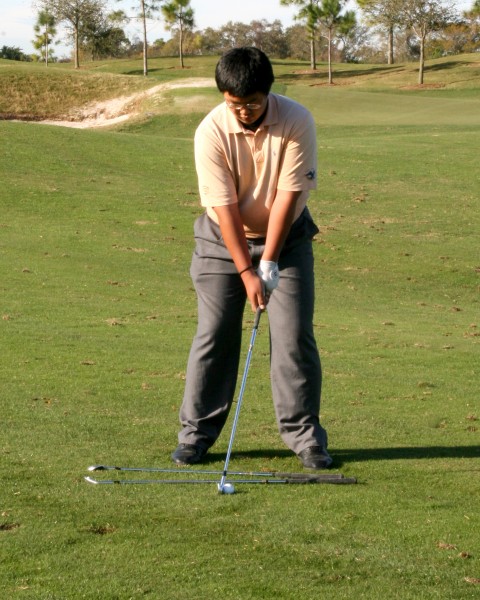 Picture 2 shows that Sam has also moved the ball farther back in his stance which helps to hit a draw.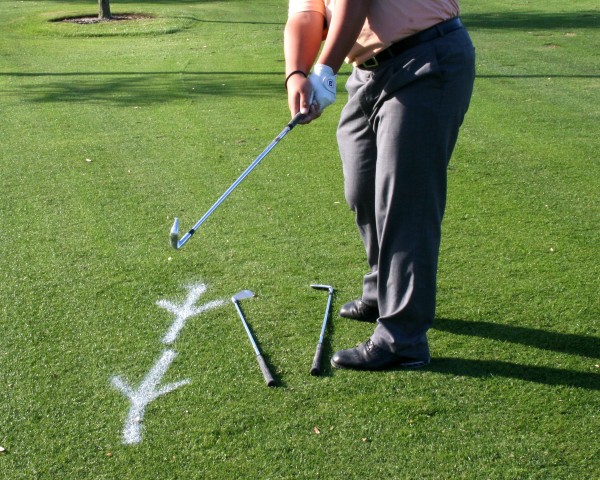 The only thing that Sam then needs to make sure in his swing is that his swing path travels along his body line or from inside the outside through the impact area. Sam should also feel that he releases the toe of the club so allowing the clubface to rotate gently closed as he swings through the ball as demonstrated in picture 3. All these factors will allow the ball to initially start to the right of the target and draw around the tree back to the fairway.
Remember to practice this shot or any shot before trying it in a tournament. What you'll find at first is that you can draw the ball but may find it difficult to control how much or how little it draws, practice adjusting your body and your clubface until you achieve the desired amount of draw on your shots.