The Baseline: Tennis Tips by Coach Jose Lambert
November 10, 2009
by: Dan Tierney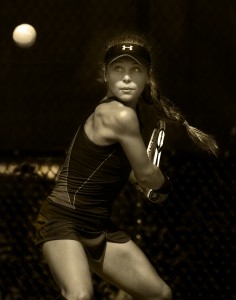 Tennis players need to visualize their shots the same way golfers, soccer players, baseball players, football players visualize in their sports.
In tennis, you have to visualize your serve, the height over the net, the spin type, the placement in the box and the bounce of the ball off the court. In turn you should visualize your return of serve, the athletic foundation, the elevated split step, the hip and shoulder rotation and the load and lunge.
Practice visualization and you will literally see the difference!
A former ATP player, Jose Lambert has worked as a coach since 1979. He has worked with players like Andre Agassi, Jim Courier, Monica Seles, Tatiana Golovin and others.