Flor Canedo Gomez scores her first hole-in-one!
January 12, 2010
by: The Leadblogger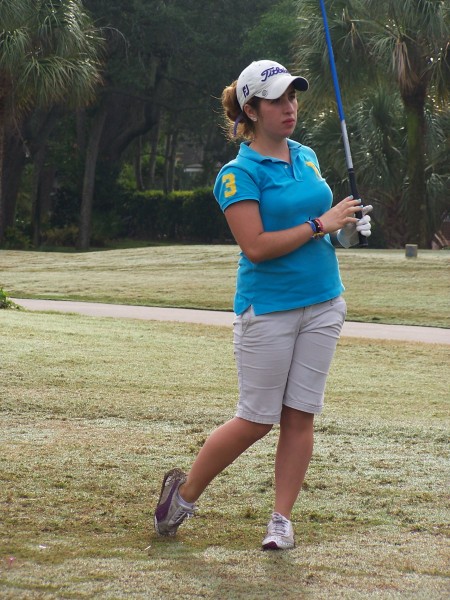 Flor Canedo Gomez
Hole-In-One
January 12, 2010
IMG Golf & CC
Hole #3
150 Yards
Hybid
Playing Partner - Jeffrey Meltzer
The pin was tucked in the back left corner of the green so Flor and Jeffrey couldn't see the bottom of the flagstick or the hole from the tee. Flor felt like she hit a good shot, but when they got to the green only Jeffrey's ball was on the green. They looked short and then long of the green and it was then they went to the hole…and it was there!
This is Flor's first hole in one!
Congrats Flor!