IMG Academy baseball program = Top team in the nation?
January 28, 2010
by: Dan Tierney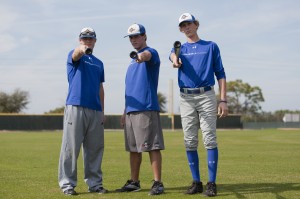 After posting a 31-1 record in 2009 and receiving a top-25 national ranking from several media outlets, the 2010 IMG Academy baseball program varsity team has some lofty standards to meet.
Kevin Askeland of MaxPreps, though, thinks the team is up to the task. Askeland named the team one of 10 teams from across the nation that could start the season atop the MaxPreps rankings.
Wrote Askeland:
It was difficult at times to tell just how good IMG Academy was last year since it played a freelance schedule and did not participate in the Florida state playoffs, but a regular-season win over eventual 5A state champion South Fork boosted the Brandenton-based team to No. 7 in the final national rankings. John Ryan Murphy, a second-round pick by the New York Yankees, is gone, but pitchers Jimmy O'Neill (8-0) and Casey Mulholland (6-0) are back, along with shortstop Dillon Moyer (.398), outfielder Gavin Patton (.418) and infielder Richard Baerga (.350). IMG Academy will also participate in the Anderson Bat Classic in April against some of the top competition in the country.