James Yoon: Golfweek's Player of the Week!
March 02, 2010
by: The Leadblogger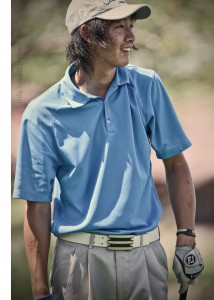 Golfweek has named FOUR of our students the "Player of the Week" 4 times in the last 5 weeks!
This week the boys at IMG take a turn with the honor with James Yoon being named the Player of the Week for March 1-7, 2010. James, originally from Paraguay, shot 1-over 145 (68-77) at the Plantation Inn and Golf Resort in Crystal River, Fla., to win the FCWT's Plantation Inn Open by one shot over fellow IMG'er - Ryan Benavides.
James, now in his third year at IMG, had a first-round 68 that included an eagle at the par-5 fourth, and was followed by three other birdies. James won the 13-15 age division of the Plantation Inn Open last year, but moved up to the oldest age division for this year's tournament.
It is his first win for 2010!
Congrats James on the Player of the Week honors!