IMG Academy Leadbetter golf program Boys take 2nd, 3rd, 4th and 5th!
April 12, 2010
by: The Leadblogger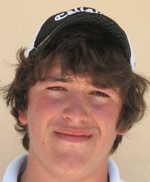 A few of our golfers headed over to compete in the FCWT The Golf Club at Bridewater Open in Orlando to end their spring breaks this past weekend.
The Boys playing in the boys 13-15 division, all played well.
First year IMG'er, Rodrigo Munoz, of Mexico, finished in 2nd place after rounds of 74-75. Rigel Fernandes, a 2013 graduate and now in his 4th year at the academy, had another top 5 performance this past weekend with a 3rd place finish. This is Rigel's thirteenth (13th) Top 5 performance over the last year. Rounding out the top 5 were Bernardo Curbelo (4th place) with rounds of 77-79 and Richard Zhang finishing 5th with rounds of 81-76.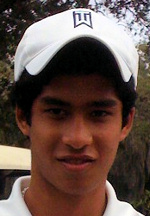 Five older boys (16-18 division) also made the trip to Orlando to compete. Micheal Chen finished in 10th place with rounds of 75-73. Zheng "James" Liang and Yinchi Liu rounded out the Top 15 with 151 totals.
Yimeng "Yvonne" Zheng was the long girl representing the academy in the Girls 13-18 division. Yvonne, now in just her first semester at IMG shot rounds of 84-80 to finish in 9th place.
To check out complete results check out the www.fcwtgolf.com