On Target Tuesday.......The Pivot!
April 13, 2010
by: The Leadblogger
Making a good pivot motion throughout the swing allows you to fully control the swinging motion of the club. Practicing the pivot motion allows you learn and feel what your body does during the swing. It brings awareness and creates a strong base and foundation to coil and unwind over which leads to an athletic golf swing.
The pivot below is demonstrated by Michael Chen, a Full-Time student at the IMG Academy golf program in Bradenton, FL.
Start with an athletic and balanced address position (Picture 1)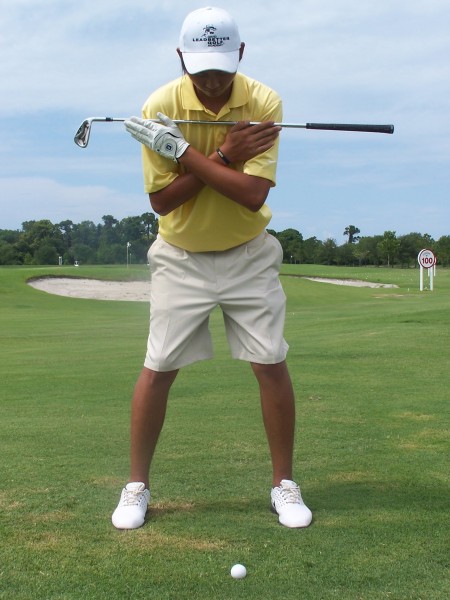 The angle of the spine at address and the flex in your right knee must be maintained throughout the backswing. Your left shoulder should move comfortably under your chin, your chest should turn and be aligned over the top of your right knee with the weight on your right side (Picture 2)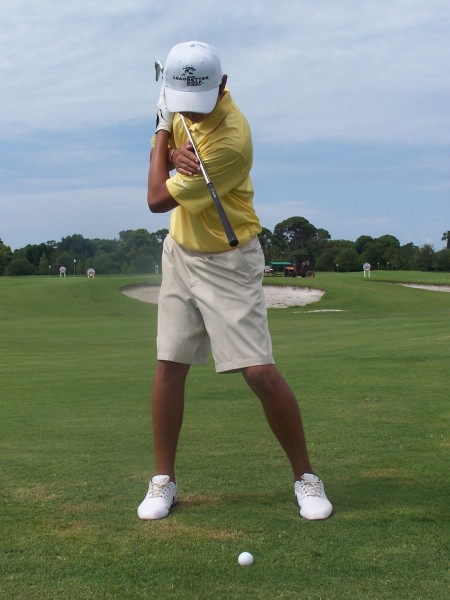 As you transfer your weight to your left side, you should feel your lower body ready to move as your upper body completes the back swing. The transition from the backswing to the downswing produces a separation of the knees and a squat look in the lower body (Picture 3).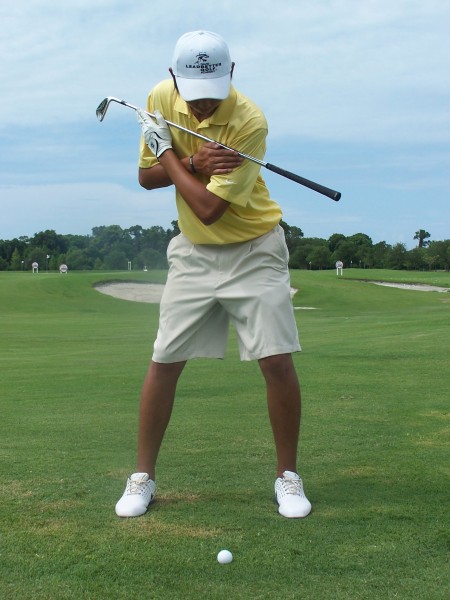 The finish position of the athletic swing, - the right shoulder finishes lower than the left. At the finish, be sure to notice the following (Picture 4).
-Your right knee is behind your left.
-Your hips face slightly left of the target
-Your right shoulder is closer to the target than your left.