Jordan Lippetz takes two firsts and a second in the month of April!
April 27, 2010
by: The Leadblogger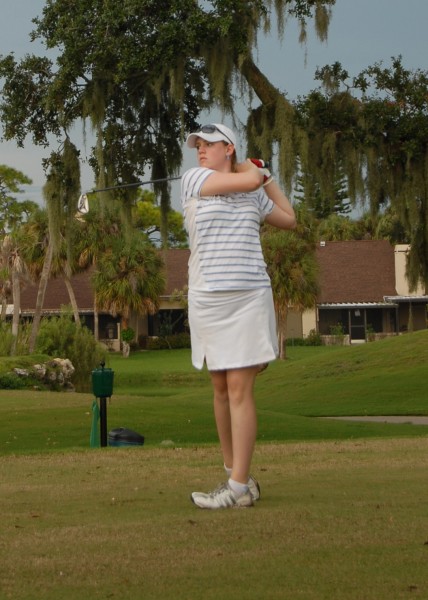 Jordan Lippetz traveled to Centerville, OH this past weekend to defend her title at the FCWT Yankee Trace Open. Jordan started off well on Saturday shooting a one over par 73 and had six girls within 4 strokes of her entering Sunday's final round.
On Sunday, Lauren Grogan came out strong and shot a final round 68 which was good enough to take the win. Jordan played well on Sunday, shooting a 75 and finished in 2nd place.
Jordan has had a nice run of tournaments in April. To go along with this past weekend's 2nd place, she won the FCWT Saint Andrews Open in Chicago (April 3-4)and then won the FJT Shingle Creek in Orlando the following weekend (April 10-11).
Her next event is this weekend at the HJGT IMG event.
Nice playing Jordan......!