Pichler, Prorokova and Teixiera all Champions at the HJGT IMG Jr. Open!
May 06, 2010
by: The Leadblogger
IMG Golfer's Katerina Prorokova, of the Czech Republic, Alex Pichler, of Germany, and Vitoria Teixiera won their respective age groups at the 2010 HJGT IMG Academy Jr. Open May 1-2.
In the girls 15-19 division, Sofia Molinari of Italy set the tone with an opening round of 78 to hold a slim lead over the field. There were six players within 5 shots of Sofia's lead when Sunday began. Katerina Provokova of the Czech Republic got off to the best start on Sunday; playing the front nine in even par 36. Sofia had the lead for most of the day but three bogeys coming down the stretch took her out of contention and dropped her to second place with a two day total of 157. Katerina earned herself a victory with a final round of 75 and two day total of 154. Also with Top 5 finishes were Marika Liu of Beverly Hills, California with rounds of 79-79 and Jordan Lippetz with rounds of 83-76.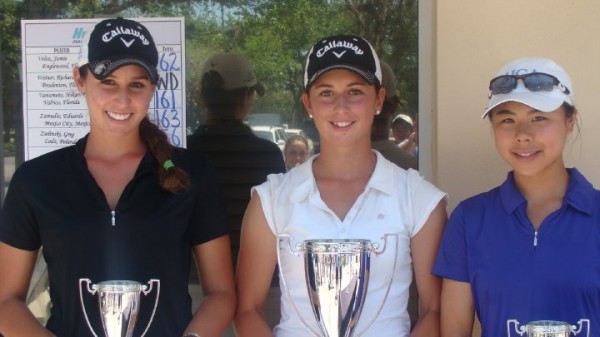 After the first round of play in the boys 16-19 division there was a tie atop the leaderboard. Kristian Sorenson of Denmark and Karter Clark of Clinton, Michigan both opened with rounds of 74. When Sundays final round got kicked off, the leaderboard began to shift. Alex Pichler of Germany played consistent throughout the weekend on a course which was difficult to manage. Alex opened the weekend with a 75 and closed the weekend with a 75 which ultimately was good enough to capture victory. Alex's final round got off to a great start with an even par 36 on the front side. This is Alex's first HJGT victory. First round co-leader Kristian Sorenson took home second place honors with a two day total of 152. Also finishing in the Top 5 from IMG was Byoung "BJ" Chung with rounds of 75-79.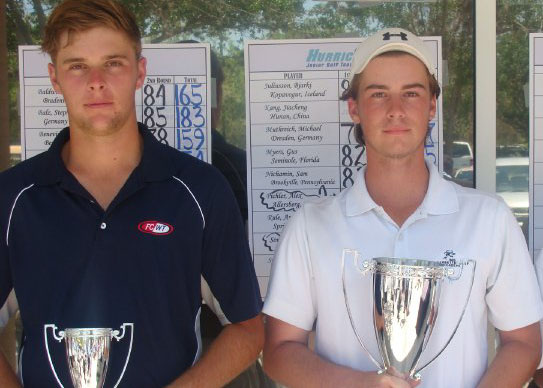 In the girls 10-14 division, Vitoria Teixiera of Brazil fired an opening round of 88 and followed it up with an 80 to earn herself her second HJGT victory in as many weeks.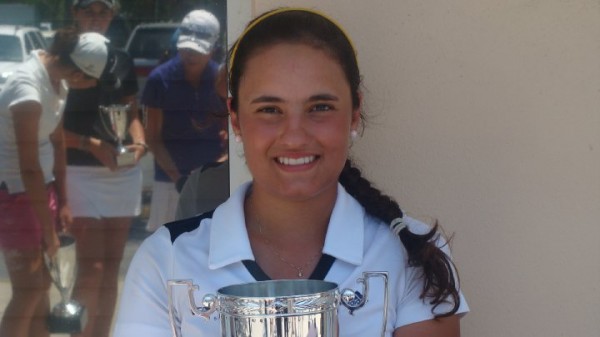 Congrats to you all on your fine play!
For complete results check out www.hjgt.org