Pan, Imahira and Liu go 2, 3 and 5 at Scott Robertson!
May 17, 2010
by: The Leadblogger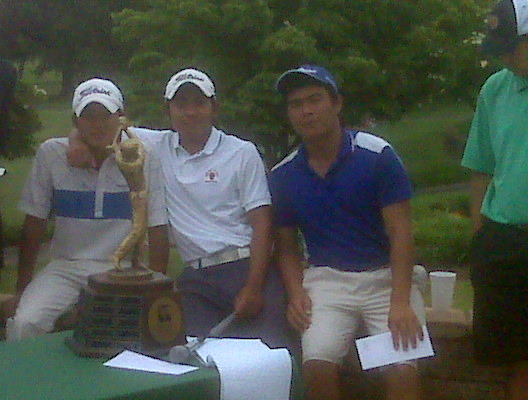 The final round of the 27th annual Scott Robertson Memorial took place Sunday at the Roanoke Country Club in Roanoake, Virginia and a few IMG boys made a late charge.
In the older boys division, IMG golfer, Cheng-Tsung Pan started the day trailing by three shots, but he birdied four of the first six holes to take the lead.
Pan trailed by one late in the back nine and missed back to back birdie putts at 17 and 18 to come up one shot short at eight under par for the tournament.
Drew Czuchry, a University of Akron commit, closed with a 69 Sunday to finish one stroke ahead of Cheng Tsung, Golfweek's 10th-ranked junior. Also from IMG competing in his first event outside the state of Florida, was Shuugo Imahira who fired a final-round 66 and finished third, three shots back.
Finishing in 5th place was fellow IMG'er and soon to be Harvard Freshman, Seiji Liu. Seiji shot rounds of 71-72-68 for a 2-under par 211 total.
On the girl's side, Ginger Howard was the only IMG golfer to finish in the Top 10. Ginger finished in 6th place after firing rounds of 71-75-68.
Congrats to you all on your fine play.
For complete results check out www.scottroberston.com