Two Time Tewaaraton Award Winner to Guest Coach at IMG Academy lacrosse program in July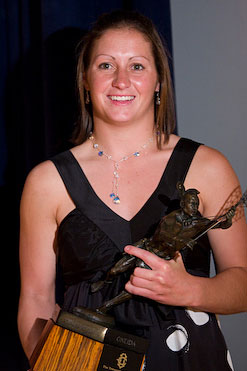 IMG Academy lacrosse program is pleased to announce the addition of Hannah Nielsen to their elite summer camp staff.
Hannah will guest coach during the week of July 25-31.
Out of Adelaide, Australia, Hannah Neilson has one of the most impressive lacrosse careers in the history of women's lacrosse. Nielsen graduated from Northwestern University ending her career as an all-time leader in points. During her tenure at Northwestern, she was the Tewaaraton Award winner in 2008 and in 2009. She was also a three-time IWLCA first-team All-American and the American Lacrosse Conference Player of the Year and first-team all-conference selection in 2008 and 2009. Nielsen started all 88 games at NU as the team held an 85-3 overall record from 2006-2009. Neilsen served as the assistant coach at Penn State University in 2010 and is now the assistant coach at Towson University.