Getting to know... Team USA's/Denver Outlaw's Max Seibald
August 09, 2010
by: Dan Tierney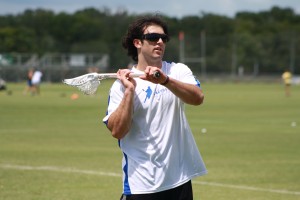 One of the most heralded lacrosse players in the game, a championship repeatedly found ways of avoiding Max Seibald's grasp. That is until Seibald and his Team USA teammates took down Canada in Federation of International Lacrosse world championships last month. With a couple days off from his Denver Outlaws team, Seibald visited the IMG Academy lacrosse program to serve as a guest coach for some lucky summer campers. He also took some time to chat about winning gold, why his Denver teammates call him "Herschel," running a world-class 40-yard dash and a possible career in football.
Max Seibald on...
...how Team USA came together: We did two-a-days at Bryant University, and it was just like being in college again with the camaraderie. You hear murmurs about some guys having egos or something, but it was so refreshing to be a part of a group that wasn't at all like that. If anyone had an ego, they put it aside. In England, we lived in dorms with no televisions and it rained all the time. You get to know each other really fast like that.
...taking down Canada: That trip would've been a failure if we didn't win gold. The first game we lost to Canada (during pool play), we obviously wanted to win, but we had bigger goals. We used it as a scouting tool. We watched film and read scouting reports. We picked up some of their tendencies. We knew going into the final that we would beat them.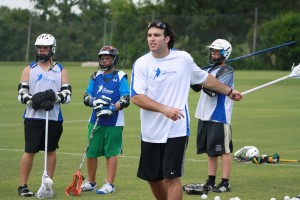 We were up for most of the game, then in the second half they went up 9-8. For me, I've been on the wrong end of some tough games. In the NCAA national championship, we were up three goals with three minutes left and it slipped away. They tied it with 4 seconds left and won in overtime. In the MLL championship, we lost by a goal. So, I'm thinking, "Oh no, here we go again." I knew, though, that we had the players to make enough plays to win the game.
...icing the game: That's one aspect of my game that I pride myself on, just playing keep away. My coaches out in Denver give me the ball and just tell me to run. My teammates call me Herschel. Coach Pressler looked at me and said, "Can you take it?" I said, "Let's do it."
We got possession again with the lead with six seconds to go and I was standing next to Paul Rabil, and he's already unbuckling his helmet. I told him, "Don't do it yet. There are still six seconds left, then I'm going to squeeze the (crap) out of you."
Getting the gold, cutting down the net, going over to high-five fans and hugging my parents, it was an awesome feeling, especially for me to finally get a championship.
...why #42: I was 18 in high school and obviously wanted to wear it in college. Throughout the recruiting process, Coach Tambroni, and I still have written proof from a recruiting letter, told me that he wore 18 as well. I got to campus and every year they have the same thing where they ask the whole team what number they want. Eighteen gets called and five people raise their hand. 44? Didn't get it. Two or three other numbers popped up before I finally got 48. Then Matty McGonagle came up to me and said he liked being the highest number on the team. At that point, I figured it didn't even matter, so I took 42. I started my career off pretty well and had so much gear with 42 on it, I figured that I'd just keep it.
...breaking the Cornell 40-yard dash record: I was always one of the faster kids growing up, and at Cornell we always do testing at the end of summer before the school year starts. The record was 4.4 set by (the late Cornell player) George Boiardi. I showed up and ran, I think, a 4.76. I had no technique. Flailing away like no other with arms all across my body. I got in the 4.5 range, and my junior year I broke the record with a 4.39. I came back again my senior year and ran a 4.38. My teammates gave me a nice little celebration, so it was pretty cool.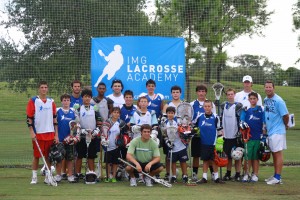 ...his chances of playing in the NFL: I'd like to think that if I trained really hard I could play football. The problem is that I don't really have any knowledge of any offensive or defensive schemes because I only picked it up my junior year. As a safety, depending on the call, I knew I either had to cover ½ or 1/3 of the field. On offense, they just told me to run 10 yards and cut back or run a reverse. My first punt return, I didn't know I could fair catch. I caught the ball like 4 yards from the end zone against a team that nobody in the county had scored on yet and returned it for a touchdown.
My friends went online and found that Wes Welker runs somewhere in the 4.5s. They all tell me they'll be my agent if I try out for the NFL. I told them I want my body intact when I'm 45.
...his celebrity status: It completely varies. I've signed an autograph on an airplane. I've signed an autograph in Yankees Stadium. I don't have to worry about it, though. It happens on the rare occasion when I'm wearing a Cornell shirt or walking through the city with a lacrosse stick. I haven't been in a lot of ads yet and people don't really know what I look like because I wear a helmet all of the time. I still think it's weird that some people think I'm a "celebrity." I don't even come close to comparing myself to what athletes in a major sport have to go through.
...the IMG Academy lacrosse program: From a lacrosse standpoint, it's exciting because there's some serious potential to produce some great athletes. From the physical training to the mental aspect, visual, nutrition - it's a holistic approach to becoming a better athlete. For me, I didn't just want to be a lacrosse player, I wanted to be an athlete and that's exactly what's available.
You have everything here, and it's awesome. I can't see it in the future not being a factory for some of the best lacrosse players in the world. It's going to help grow the sport a lot.
...lacrosse becoming a mainstream sport: More D-I schools need to add it as a sport. Title IX is holding us back right now. Look at Florida. If UF and Florida State had D-I programs, little kids would be playing all the time. Any of the big football schools would help grow the sport. I played in front of 52,000 as a sophomore, so it shows that it's growing.
If you would've told me I could've gone to Gainesville to play lacrosse, I'm there. If right now, you announced a team at USC, UF, Miami or Michigan, kids will de-commit from schools immediately. Schools like Cornell and Hopkins will always be strong because they are so deep in tradition, but they will take a hit.
...becoming one of the greats: What separates guys like myself, Paul and Kyle Harrison is that we want to get better and train as hard as we can. I'll be the first to say that I don't have the best stick skills. I can't do all the tricks and whip out the behind the back. But I've got to where I am because of how hard I've worked and how much I've listened to my coaches.