IMG Academy soccer program adds two coaches
August 24, 2010
by: Dan Tierney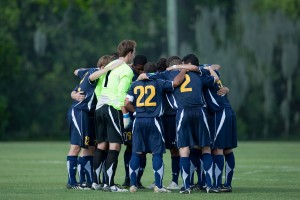 The IMG Academy soccer program today announced the addition of Kimberly and Scott Dean to its world-class coaching staff.
With a combined 30-plus years of coaching experience at the collegiate and youth club level, Kimberly and Scott will work with the girls' teams and boys' U.S. Soccer Development Academy League teams, respectively.
"Both Kim and Scott bring a tremendous amount of coaching experience to the IMG Academy soccer program," said Director Tom Durkin. "With their extensive knowledge, they will undoubtedly prove to be tremendous assets for the boys and girls in the IMG Academy soccer program full-time program and camps."
Most recently Director of the Academy League program for the Texas Rush Soccer Club, Scott Dean helped implement a year-round training program and oversaw the Rush's partnership with AJ Auxerre of France's top division. He formerly served as the Rush's Director of Player Development. Prior to joining the Rush, Dean was appointed head coach of Stony Brook University after a stint as an assistant coach with the University of Rhode Island.
"As a coach, like a player, you want to be associated with the very best," Scott Dean said. "The opportunity to join the IMG Academy' family and become a part of the best soccer academy in the country is a great honor. I look forward to the opportunity and many great years with the IMG Academy soccer program."
Also previously with the Texas Rush, Kimberly Dean coordinated the logistics for multiple girls' teams and Rush camps/clinics, as well as coaching three girls' teams in her role as Director of Coaching for Youth Girls. Kimberly has also served as Director of Coaching for the Stony Brook Soccer Club and as an assistant for Stony Brook University, Brown University, University of Rhode Island and Green Mountain College, where she was inducted into the Hall of Fame from her playing days.
"IMG Academy provides an environment where players have all of the resources to achieve success at the next level, and I'm extremely excited about being a part of that," said Kimberly Dean. "To be the best, you have to be around the best, and that defines the IMG Academy soccer program."