Bernardo Curbelo wins on the Florida Junior Tour!
September 14, 2010
by: The Leadblogger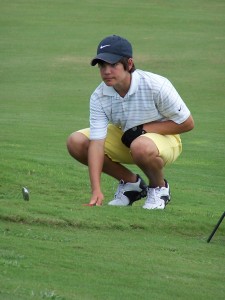 Second year IMG'er, Bernardo Curbelo, walked away with first place honors this past weekend at the Florida Junior Tour's (FJT) Delray Dunes Golf & Country Club (13-15) event, in Boynton Beach.
Bernardo, who works with Leadbetter Instructor Jay Denton, carded a four-under par 67 in the first round and continued his solid play in round two on Sunday with another round of 67! His two day total of 8-under par, was enough for a three shot victory as well as his first win on the FJT tour.
Fellow IMG golfer, Diego Schiffino, of Santo Domingo, Dominican Republic, finished tied for third place with a tournament total of even par 142.
Nice playing Bernardo and Diego!