Inked-up Hoosier: Tandon Doss gives the story of his tattoos
February 01, 2011
by: intern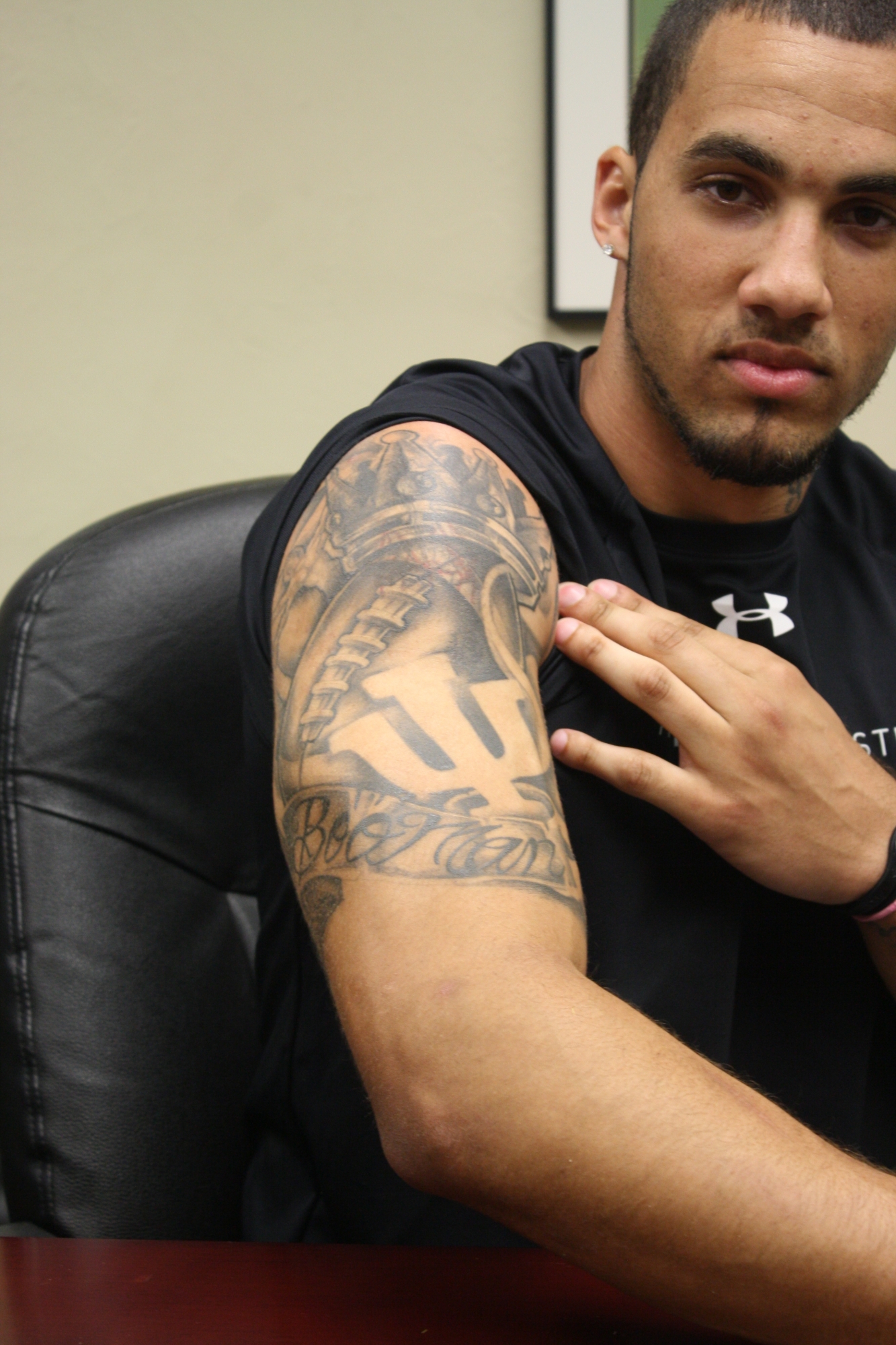 It's been called "The World's Toughest Job Interview." For six days at the NFL Combine (Feb. 24-March 2), college football's best will be measured, interviewed, tested, watched and analyzed by countless NFL coaches, general managers and scouts conducting all of their due diligence before the NFL Draft. To prepare, nearly two dozen prospects have traveled to IMG Academy for six-plus weeks of Physical, Mental, Communication, Nutrition, Vision and psychological training with Athletic & Personal Development program specialists and on-field training with some of the game's top football coaches.
Despite hailing from a school the might forever be better known for its basketball than football, Tandon Doss has the full attention of NFL scouts. At 6-3, 200 pounds, Doss has the size and speed to succeed at the next level — something he most definitely considered when leaving Indiana this year after his junior season.
"Some people think of me as a possession receiver, but that's what our offense was," Doss says. "I haven't really had the opportunity to show my speed. I think I can do a bit of everything — stretch the field, make plays over the middle or go in the slot and break a linebacker off."
Doss also has an impressive collection of tattoos. In between recent workouts, he explained the meaning behind them: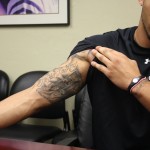 On the upper right shoulder: "I got this one done the spring going into my junior year. It was done in one session.
I've got the IU, a crown, 'No pain, no glory' and the Indianapolis skyline. I was born and raised in Indiana, so I'm a Hoosier and had to show my love.
"I've got 'Boo Man' coming across. It's a family nickname. I'm not sure where it came from. My family has always called me 'Boo Man,' and they still call me that to this day."
On his wrists: "I have 'Love, Live, Life' on one wrist. A couple of my high school friends all got the same tattoo.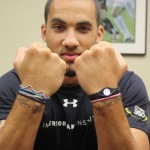 On the other, I have "My Rock Nikki Doss.' My mother was a single parent and raised my brother and I. I admire her so much for that. She's a hard-working woman. She worked two or three jobs at a time when I was growing up, so I want to do anything I can to take care of her now.
"She's everything. She's the reason I do anything. Any decision I make, I think about her and my brother and what is best for them.
"She likes my tattoos for the most part, but she wants me to slow down."
On the left shoulder: "This is the start of the sleeve. I plan on finishing it sometime soon. It's the portrait of Jesus with the rose. I'm doing a 'Heaven and Hell' theme. I've got some ideas that I'm working on with my tattoo artist.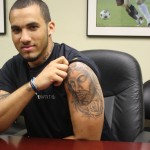 "I'm very religious. I try to read the Bible every day. It's something I've really gotten into more recently. It's really helped me get through situations."
His neck: "It says 'God Given.' This is the one I get all the stuff for. I was young, but I still love it. It's probably my favorite. It makes me unique. I always give thanks to God who has blessed me with so many opportunities. People think it's a cocky thing. It's not at all."