For Vongvanij, short game focus pays dividends
February 23, 2011
by: largeinc
Cite: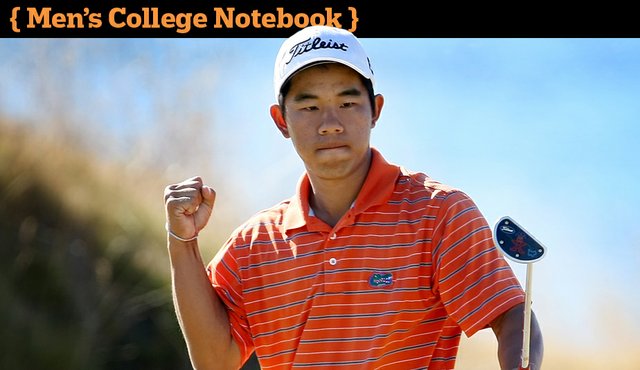 's classmates at the IMG Academy in Bradenton, Fla., often started their practice sessions on the driving range. It was located next to the practice area's parking lot, forcing students to resist the temptation to pound balls before making their way to the chipping area. It's like asking a dieter to pass the dessert tray en route to the salad bar. Most juniors would rather rip drivers than grind on the chipping green.
Vongvanij was the exception.
"When we'd show up to practice in the afternoons, a lot of guys would walk to the range. He'd go putt and chip," classmate Peter Uihlein said. "It's obviously paid off for him."
Vongvanij, at 5 feet, 5 inches and 142 pounds, has never been a long hitter but is No. 2 in the Golfweek/Sagarin College Rankings thanks to a strong short game.
He has won two of his past three starts, including a victory at the prestigious Isleworth Intercollegiate, losing only in a playoff at the Gator Invitational. He also was runner-up to Oklahoma State's Uihlein, the U.S. Amateur champion and top-ranked college player in the country, at the season-opening event at Olympia Fields. In five starts during the 2010-11 season, Vongvanij hasn't finished out of the top 5. His head-to-head record of 340-5-4 is the best in the country.
He's playing to the potential he displayed as one of the nation's best junior players.
Vongvanij, a two-time AJGA first-team All-American, struggled the past couple of seasons as he tried to hit the ball farther. The Florida senior abandoned that quest last season, and it's paying off.
"When I tried to hit it farther, I hit a bunch of hooks," Vongvanij said. "It's hard to score when you're in the trees all the time. It took me a good year (to get back)."
Vongvanij, a Hawaii native who lived in Thailand before enrolling at IMG, is so skilled at the short game that he'd often chip one-handed in practice, but he still beat his IMG classmates at contests. Uihlein never accepted that challenge. "I was too afraid I'd lose," he said.
Florida's next event is the John Hayt Invitational, which begins Sunday at Sawgrass Country Club in Ponte Vedra Beach, Fla. Vongvanij finished 65th at last year's Hayt after shooting 80 in two of the three rounds. But Vongvanij still was finding his game at that point. He was 85th in last year's Golfweek/Sagarin College Rankings. Vongvanij's sophomore year was his worst; he played in only one event.
"His confidence was way down, and his ballstriking was subpar," Florida head coach Buddy Alexander said.
Isleworth may be Vongvanij's most impressive victory this season. The event has one of the year's strongest fields. The 7,544-yard golf course wouldn't seem to play to his strengths. He's relatively short (about 280 yards off the tee) and hits it low. Alexander compares Vongvanij with another former Gator, two-time Tour winner Brian Gay, who uses superior wedge play to succeed. "He's one of the best I've ever had," Alexander said of Vongvanij's short game.
And now he's one of the best in the country.