IMG Academy offers opportunity
March 01, 2011
by: largeinc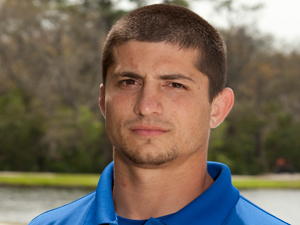 At 28, Rockledge High School graduate Alex Cohen has already worked as a graduate assistant at Iowa State, did internships with UCF and in the NFL with the New York Jets. He was the Tennessee-Martin football team's head strength coach when he decided to take a job at IMG as an assistant.
Cohen, who attended UCF, said the intense preparation getting college stars ready for workouts with NFL teams is "a lot different."
"For example, the way we teach the pro agility (drills) is completely different from the way anybody teaches it in college," he said. "So you've got to teach those guys exactly how to run in an eight or nine week period completely different from how they've ever run before. . . . It's intense in the fact that those guys are bringing it every day. The weight room workouts, we're pushing them hard. Then when you get out on the field, you're putting their body through pretty rigorous demands. So mentally you've got to keep on top of them and they've got to keep on top of themselves."
He could have stayed on the college level but the chance to work with world class coaches was an offer too good to pass up.
"I felt like I was limiting myself almost (at UT-Martin)," Cohen said. "Yes, I had that title as head strength coach -- which is big in our business. But at the same time, I still wasn't able to learn firsthand from some of the best strength coaches in the nation. . . . By coming to IMG and being so young I've been able to learn a lot."
With NFL labor talks ongoing in recent weeks, future draft picks have been forced to try to focus on the immediate future -- impressing pro teams -- rather than what could happen in the coming days and weeks.
"The main focus is, hey, do the combine and whatever else happens," Cohen said. "Whether the lockout happens or not, it's not really a thought in their heads. That's kind of the way the staff preaches: 'This is what I'm here for now. This is what I can control.' "