Future Husky Pan Wins Azalea Invitational
March 27, 2011
by: largeinc
GoHuskies.com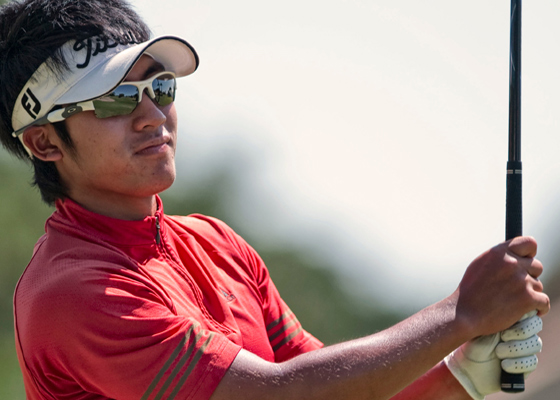 CHARLESTON, S.C. -- Cheng-Tsung Pan, who will be a freshman in the fall of 2011 at Washington, added to his already impressive amateur and high school resume by winning the 63rd Azalea Invitational in Charleston, S.C. this past weekend.
Pan was dialed in all week at 6,600 yard, par-71 Golf Club of Charleston track. The native of Chinese-Taipei and current senior at the IMG Academy in Bradenton, Fla., set a new tournament record by recording a 72 hole total of 19-under par 265 (68-67-65-65), eclipsing the previous record by three strokes. He won by two strokes over John-Tyler Griffin, a senior at Georgia Tech.
Pan entered the final round trailing Griffin by a shot, but his second-consecutive 65 pushed him past the leader. Griffin's four-round total also surpassed the previous tournament record.
For Pan, it was his third-consecutive year of playing in the Azalea Invitational. He finished tied for third in last year's event.
Pan, who is UW coach Matt Thurmond's most highly-touted recruit ever, entered the week 9th in Golfweek.com's amateur rankings, but moved up to sixth in the latest poll. For perspective, Husky sophomore Chris Williams is No. 59 on the list.
Pan is also 25th in the Scratch Players World Amateur Rankings.