IMG Academy Headmaster to speak at commencement ceremony
April 05, 2011
by: largeinc
Cite:
The Advertiser-Tribune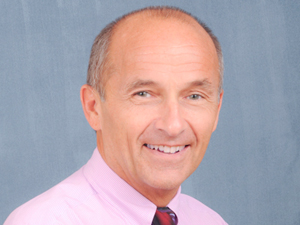 An author, an NBA vice president, an entrepreneur, a minister and a school administrator have been selected as commencement speakers for Heidelberg University and Tiffin University.
Janice Hilliard, vice president of player development for the NBA in New York City, is to speak during TU's morning ceremony May 7. She provides leadership for the department's programming and professional development initiatives for 30 teams, according to a release from TU.
Entrepreneur Mark Vadon is to speak during the afternoon ceremony. He founded Blue Nile, the country's largest online retailer of diamonds and fine jewelry, in 1999 and is executive chairman and chairman of the board, according to a release from TU.
He co-founded zulily.com, an online membership club for the sale of products for babies and children, last year and is the chairman of the board, the release states.
Paul Marion, TU's president, said Hilliard is a friend of Bonnie Tiell, TU's NCAA faculty athletic representative, dean of graduate studies, chairwoman of the master's degree in business administration program
and associate professor of management.
"Bonnie's very active in the NCAA," he said.
Marion said Hilliard is an experienced and eloquent speaker who gives a lot of talks. TU has a lot of students studying sports management, and officials thought it would be interesting for students in athletic administration to hear her, he said.
"We're looking forward to her speech in the morning," he said.
Vadon, an entrepreneur, is the speaker for the afternoon ceremony.
Marion said TU partnered with Altius Education Inc. several years ago to create Ivy Bridge College of Tiffin University, which offers TU's associate's degree programs online.
He said he talked with Altius Education's president about commencement speakers, and the president introduced TU to Vadon. Officials contacted him, and he was happy to serve as the commencement speaker, he said.
Marion said TU has a lot of students in its business school at the master's degree and bachelor's degree levels who are interested in business careers, and Vadon's is a success story of a person who started two companies that have been successful.
In the past, TU had a graduate commencement ceremony in the morning and an undergraduate commencement ceremony in the afternoon.
Marion said because TU is growing so quickly, the gymnasium doesn't hold all of the undergraduate ceremony attendees anymore. In an effort to try to balance the number of people attending each ceremony, officials moved some of the degree completion graduates to the morning ceremony.
All of the master's degree recipients still graduate in the morning, and all of the Tiffin campus undergraduate graduates participate in the afternoon ceremony.
Marion said the university could accommodate more people with the number of tickets graduates received, and he thinks students appreciated being able to have more tickets for more family members.
Marion said commencement always is an exciting time and is one of his favorite times of the year. He recalled speaking to several of the Tiffin campus undergraduate seniors during an honors banquet over the weekend.
"I couldn't believe that some of those students were seniors already and about to graduate because I remember when they came in as freshmen ... Four years goes fast," he said.
Heidelberg is returning to separate days for its ceremonies. The graduate commencement ceremony is to be May 14, and the undergraduate ceremony is to be May 15.
Clinton Longenecker, Stranahan professor of leadership and organizational excellence at the University of Toledo's college of business administration, is to speak during the graduate ceremony.
He is an award-winning educator who has published more than 150 scholarly articles and written two books, according to a release from Heidelberg.
David Weininger, provost and vice president for academic affairs, said Longenecker was referred to Heidelberg by a faculty member and does a lot of public speaking.
"He has established his reputation as a very gifted speaker," he said.
The Rev. Geoffrey Black, general minister and president of United Church of Christ, is to speak during Heidelberg's baccalaureate service the morning of May 15. Black had served as conference minister of UCC's New York conference for nine years, it states.
Richard Odell, a 1972 Heidelberg graduate, is to speak during Heidelberg's afternoon ceremony for undergraduates May 15.
He is the president of Florida's IMG Academy, which serves as an academic/athletic school and training center for youth, adults and professional athletes, according to the release.
Odell worked in Heidelberg's development office for two years following graduation before starting his career in private education, it states.