St. John's Adds Guard Phil Greene To Open Spring Signing Period
April 19, 2011
by: largeinc
RedStormSports.com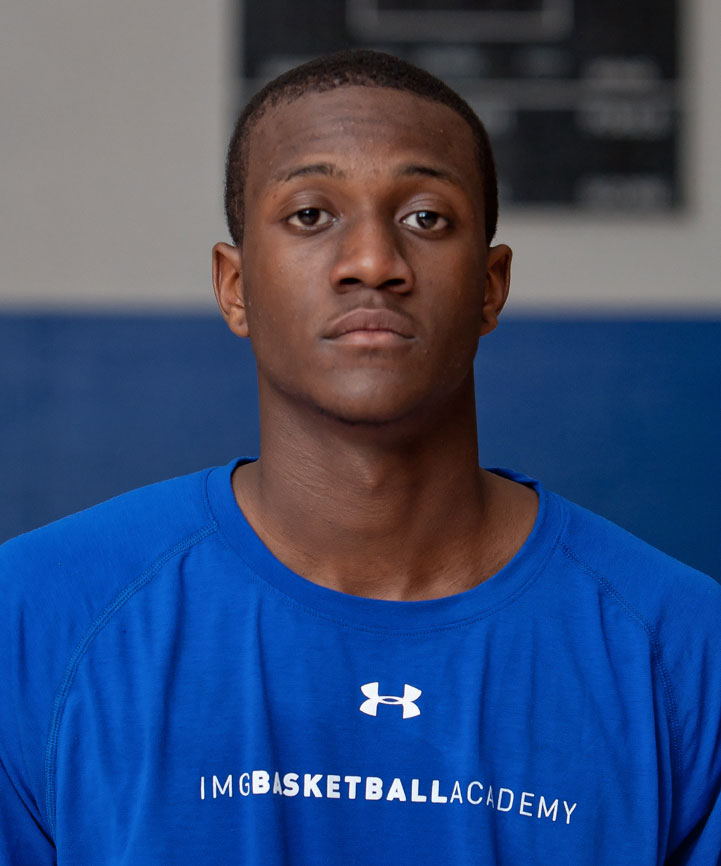 QUEENS, N.Y. - St. John's head men's basketball coach Steve Lavin announced Chicago guard Phil Greene as his first signee of the spring period. Greene joins what is now an eight-man group of heralded student-athletes that have signed National Letters of Intent (NLI) to join the Red Storm for the 2011-12 season. The spring signing period began Wednesday, April 13, and concludes on Wednesday, May 18. With the 2010-11 squad graduating nine scholarship seniors and carrying two open spots, Lavin could sign as many as 11 student-athletes by the time this class takes to the court next fall. The Red Storm's incoming class is currently rated No. 2 in the nation by both Rivals.com and ESPN.
Greene joins St. John's first wave of fall recruits under Lavin, a class that includes six freshmen rated as consensus top 100 prospects by recruiting services - Amir Garrett (Los Angeles, Calif./Findlay Prep (Nev.), Maurice Harkless (Queens, N.Y./South Kent (Conn.), D'Angelo Harrison (Missouri City, Texas/Dulles), Norvel Pelle (Compton, Calif./Price), Sir'Dominic Pointer (Fraser, Mich./Quality Education Academy (N.C.) and Jakarr Sampson (Akron, Ohio/Brewster Academy (N.H.) and a highly-regarded junior college point guard, Nurideen Lindsey (Philadelphia, Pa./Overbrook/Redlands C.C. (Okla.), who is expected to have three years of eligibility when he joins the Red Storm next fall.
"The 2011-12 recruiting class will comprise the foundation of the St. John's program moving forward," said Lavin. "The arrival of this group, along with a returning starter in Dwayne Polee II and junior guard Malik Stith, will carry the Johnnies into the future."
Phil Greene • G • 6-2 • 170 • Fr.-H.S. • Chicago, Ill. (IMG Academy (Fla.))
"Phil will be a valuable addition to our backcourt," said Lavin. "He has a strong work ethic, and has displayed an aptitude for both scoring and sound decision making. His length, speed and quickness makes him a nice fit for our uptempo style of play."
A smooth, deft lead guard, Greene scored 23.5 points per game with 6.3 rebounds, 6.0 assists and 3.0 steals to lead IMG Academy to a 35-16 record as a senior in 2010-11 and take squad MVP honors. Noted for his quickness and playmaking skills on offense and in transition, the floor general/shooting guard has the ability to get into the lane and pull up, or dish and create for others. A hard-nosed defender, Greene adds length and speed to "Chicago toughness" which gives him the ability to guard perimeter players. He participated in the NeXt All-American Classic on April 3 in Chicago, scoring nine points and partnering with future St. John's teammate Pelle to lead the Got NeXt squad to a 109-100 victory. Greene will also participate in the April 30 Chicago United Hoops Classic benefiting the Norm Van Lier Scholarship Fund, a contest which pits Windy City high school stars from the West Side against standouts from the South Side.
"I'm happy to sign my letter of intent and start my journey," said Greene. "The whole process has gone relatively smoothly and I'm just excited to finally sign my letter of intent to make it official, but now that the recruiting process is over the real work begins."
"I speak on behalf of the entire Academy that we are extremely excited for Phil Greene, for his family and for the St. John's basketball community," said IMG coach Vince Walden. "Phil will be a great asset to the community and obviously to the team. He still has a ton of work ahead of him, but I think he is committed to doing the work now and during the time that he has before reporting to St. John's. I am extremely excited that it is official and he is one of the Johnnies now. He is now representing his family first, the Academy, and the St. John's basketball program and that is a great responsibility, but it is one that we are excited that he has."