Anthony Castonzo's path to NFL paved via military school
April 20, 2011
by: largeinc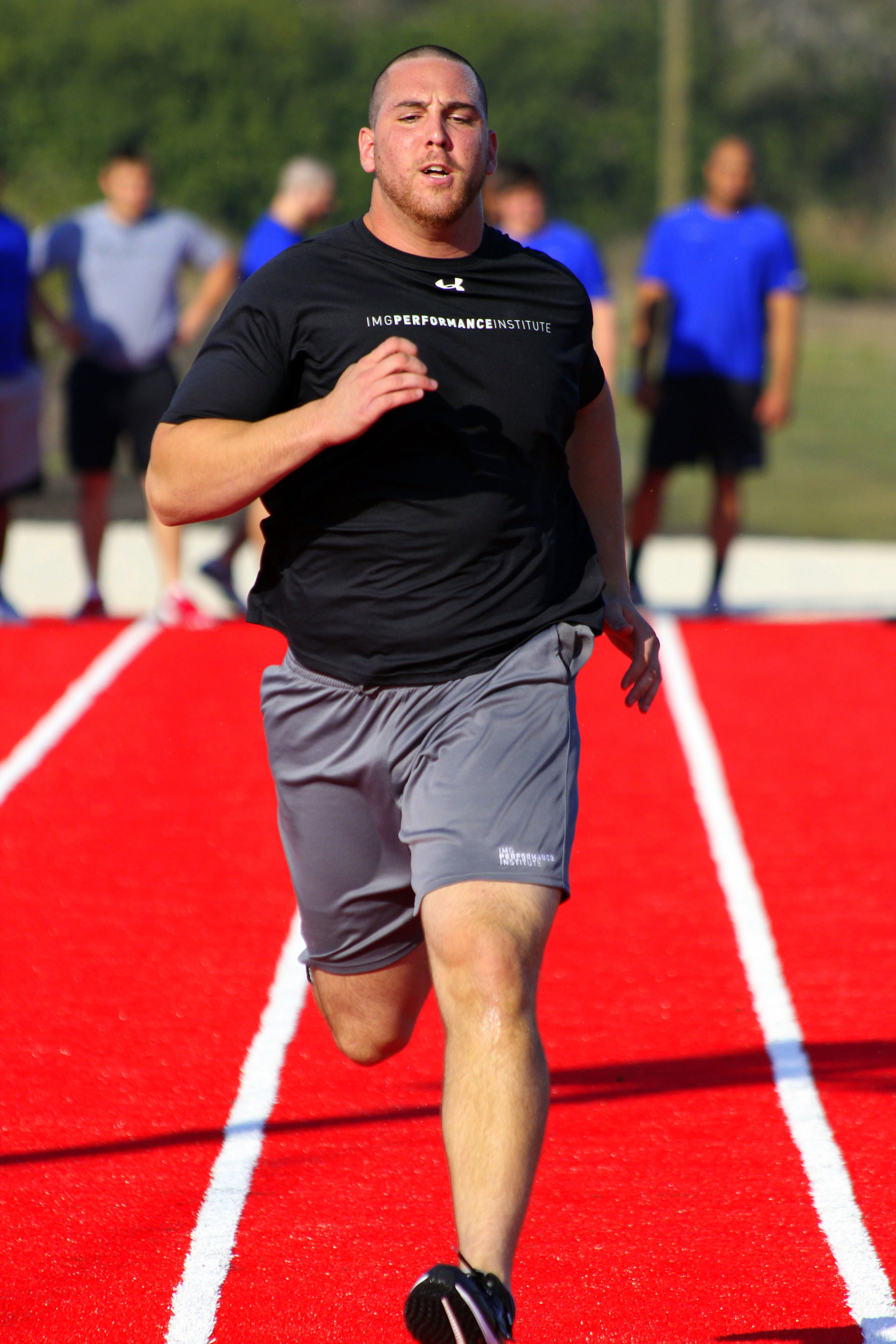 In a week, Anthony Castonzo's family and friends will gather at his suburban Chicago home, hoping to hear the 22-year-old's name called during the first round of the NFL draft.
That might have seemed improbable to everyone who knew the 311-pound Boston College offensive tackle five years ago, when he was a 6-6, 220-pound high school senior without a scholarship offer.
Improbable, that is, to everyone but his dad.
"I knew he was going to the NFL when he was 6 years old," Bill Castonzo laughs.
Yet Anthony Castonzo's path to the league has been anything but certain. With a lanky frame and limited speed, Castonzo was little more than a Division III prospect at 17.
In the summer after his junior year, Castonzo and his father met Fork Union (Va.) Military Academy coach John Shuman at a summer camp in North Carolina. Shuman said Castonzo needed to spend a year at the school to improve his game. The Castonzos came calling a year later.
Fork Union's post-graduate team is a destination for students with Division I football offers whose high school grades aren't up to par. Castonzo was a special case. With a 4.2 GPA and a 35 ACT score, he could have gone nearly anywhere in the country, just not to play football.
Shuman allowed Castonzo to enroll at the school for one semester. "The rest," Shuman says, "is history.
"Once he got here, he worked around the clock. Instead of coming in here and being homesick, he came in here with something to prove."
Castonzo bulked up and accepted an offer from Boston College, where he flourished under the tutelage of current Detroit Lions tackle Gosder Cherilus.
"He taught me early that you can't accept failure," Castonzo says. "You have to hold yourself to a higher standard."
He started all 54 games of his career, moving from right to left tackle as a sophomore.
"It really felt tangible that I could actually go to the NFL in my sophomore year," he says. "I would say, 'This guy's not getting by me.' Once I felt that way, my confidence took off."
Castonzo earned All-Atlantic Coast Conference honors and then posted exceptional combine numbers (5.23 40-yard dash, 28 bench reps).
"He's a highly competitive and highly durable player," says Rob Rang, senior analyst at NFLDraftScout.com. "His technique has improved at every step but he's still a little light in the pants."
Rang says that Castonzo is susceptible to power rushers and needs to add strength. Analysts disagree over Castonzo's ability to play left tackle in the NFL, where pass-blocking ability is emphasized more than at right tackle. It's one of the biggest factors in how high he will be chosen. Most analysts see Castonzo as a mid-to-late first-round selection.
"I'm not sure he has the best feet in the world," says NFL.com analyst Gil Brandt, a former Dallas Cowboys executive. "I can't draft a guy in the top 20 who's not going to be my left tackle."
Castonzo participated in the Senior Bowl to improve his stock as a tackle, only to split time at guard. Still, he impressed with his versatility and tenacity, adhering to his self-described goal of "taking every play personally."
"I think that what's unique about him is that his expectations of himself far outweigh anybody else's expectations of him," says Trevor Moawad, director of the Athletic & Personal Development program in Bradenton, Fla., where Castonzo trained for the combine. "He's extremely coachable and extremely motivated, and I can't think of two better characteristics for an NFL player."
During his round-the-clock preparation at IMG, Moawad says Castonzo actually had to be kicked out of the weight room, with trainers explaining to the Biochemistry major that he wasn't allowing his muscles enough time to heal.
It was once a familiar scenario for Castonzo's military academy coach.
"This is a kid who was told to go Division III and he said 'No,' " Shuman says. "And now he's gonna' be a first-round pick. It's one of those things that if you wrote a book about it, no one would believe you."