Cleveland All-Madden Nominations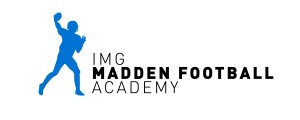 IMG Academy would like to extend our congratulations to the following athletes from theCleveland,OH combine for their hard work and dedication. The following have been nominated for the 2011 All-Madden Team. Athletes will receive an official invitation to the IMG All-Madden Camp presented by Under Armour in Bradenton, FL .
Athletes have the opportunity to be nominated to the 2011 IMG All-Madden Team by attending any of the Under Armour High School Training Camps, held each Saturday prior to the Under Armour Combine, or by attending any weekly, multi-week, or weekend IMG Academy football program camps.
Contact Josh Clark at 941.739.7397 or football@imgworld.com for more information on IMG Academy football program camps or the IMG All-Madden Team.
QB
Marcus Prather - Class of 2012 - Stuebenville HS (Stuebenville, OH)
Christopher Rhodes - Class of 2012 - West HS (Columbus, OH)
Levi Ratliff - Class of 2012 - Portsmouth West HS (Portsmouth, OH)
Mason Schreck - Class of 2012 - Medina HS (Medina, OH)
RB
Josh Anderson - Class of 2012 - Notre Dame HS (Sherman Oaks, CA)
David Drummond - Class of 2012 - East Grand Rapids HS (Grand Rapids, MI)
Ross Franklin - Class of 2012 - Johnstown Monroe HS (Johnstown, OH)
WR
Davonte Congress - Class of 2012 - Ginn Academy (Cleveland, OH)
Kiante Northington - Class of 2012 - Butler HS (Louisville, KY)
Michael Price - Class of 2012 - Broad Run HS (Ashburn, VA)
Robert Wheelwright - Class of 2013 - Walnut Ridge HS (Columbus, OH)
TE
Tyler Vance - Class of 2012 - Avon Lake HS (Avon, OH)
OL
Adam Bisnowaty - Class of 2012 - Fox Chapel HS (Pittsburgh, PA)
Chris Travis - Class of 2013 - Eastern Jr/Sr HS (Greentown, IN)
Kirk Barron - Class of 2014 - Mishawaka HS (Mishawaka, IN)
DL
Billy Ressler - Class of 2012 - Marion L. Steele HS (Amherst, OH)
Dakota Perry - Class of 2012 - Capac HS (Capac, MI)
Trevor Herak - Class of 2012 - St. Ignatius HS (Cleveland, OH)
LB
Jarrod Barnes - Class of 2012 - Westerville South HS (Westerville, OH)
Daniel Liesman - Class of 2012 - Lansing Catholic HS (Okemos, MI)
Nick Wrightsel - Class of 2012 - Jonathan Alder HS (Plain City, OH)
DB
Jalen Noble - Class of 2012 - St. Francis DeSales HS (Blacklick, OH)
Justin Crull - Class of 2013 - Kings HS (Loveland, OH)
Darren Boatwright - Class of 2012 - Ontario HS (Ontario, OH)