Vikings players to hold own 'minicamp'
May 30, 2011
by: largeinc
Cite: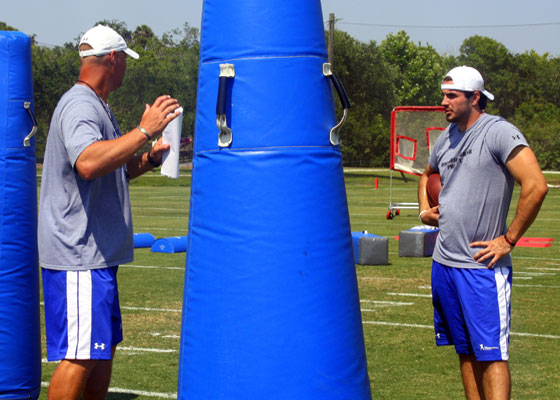 After getting acclimated the past two weeks with the Minnesota Vikings playbook, first-round draft pick Christian Ponder and an estimated 10 to 15 teammates will hold a voluntary three-day "minicamp" beginning Tuesday at the IMG Academy football program in Bradenton, Fla.
Ponder will be joined by the Vikings' two other roster quarterbacks, Joe Webb and Rhett Bomar under the supervision of former NFL quarterback Chris Weinke, who is the director of football operations at the 400-acre IMG facility.
Webb and Ponder have been working privately with Weinke during the past two weeks, much of it focused on learning the terminology and concepts of the new Vikings offensive playbook. The players received their playbooks during the brief window in which the lockout was lifted by a federal judge.
The Vikings players also will be under the supervision of a full medical staff, as well as strength and conditioning coach Jeff Dillman and renowned speed coach Loren Seagrave.
Cam Newton, the top pick of the draft by the Carolina Panthers, has been among the current NFL players working out at he IMG Academy football program. Several other NFL players have worked out at the Bradenton site, including Tampa Bay Buccaneers quarterback Josh Freeman, St. Louis Rams left tackle Rodger Saffold and Arizona Cardinals cornerback Dominique Rodgers-Cromartie.
Newton and Ponder have common threads with Weinke, a former Heisman Trophy winner drafted by the Panthers (like Newton) who played at Florida State (like Ponder). Weinke was selected in the fourth round of the 2001 draft by Carolina and spent seven seasons in the NFL.