IMG Academy golf program to sponsor 2011 Callaway Junior World Golf Championships
June 10, 2011
by: Dan Tierney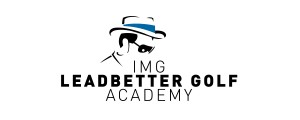 The IMG Academy golf program will sponsor the 2011 Callaway Junior World Golf Championships, one of the largest, oldest and most prestigious international junior golf events in the world.
"We are delighted to have the IMG Academy golf program as a sponsor of the 2011 Callaway Junior World Golf Championships. Since 1996, IMG's world-class golf academy has produced 23 impressive Junior World champions. With our commitments to player development, we believe together we can make great contributions to the next generation of outstanding players," said Megan Mahoney, Tournament Director.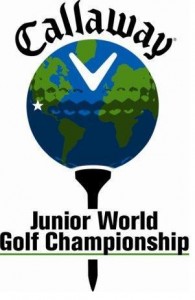 As part of the new relationship, IMG will have an on-site presence in the form of an interactive exhibit booth.
Several IMG Academy Leadbetter golf program students have already qualified to compete in the event, including Rigel Fernandes for his home country of India. Past champions who trained at IMG include two-time Rolex Junior Player of the Year Victoria Tanco and LPGA champions Mika Miyazato and Yani Tseng, currently No.1 in the world.
About IMG Academy golf program
More than 25 full-time Leadbetter-certified instructors and former pros lead the world's most highly-regarded school of development for aspiring golfers. Today student-athletes representing 40 nations use the IMG Academy junior golf camps, while countless PGA, LPGA, JLPGA and European PGA TOUR members return for off-season training and pre-season preparation.
Directed by PGA and LPGA Tour coach and former European PGA TOUR player, David Whelan, golfers train on state-of-the-art facilities including an 18-hole championship golf course, double-sided driving range, various chipping/pitching stations, putting greens and classrooms. [COLLEGE STAT HERE> The Academy has also helped produce countless amateur and professional champions through the years, including current world No.1 female professional Yani Tseng, LPGA Tour pro and 2010 U.S. Women's Open champion Paula Creamer, 2010 U.S. Amateur champion Peter Uihlein, two-time Rolex Junior Player of the Year Victoria Tanco and 2010 U.S.Girls' Junior Amateur champion Doris Chen.
About IMG Academy
IMG Academy, located in Bradenton, Fla., is the world's largest and most advanced multi-sport training and education complex dedicated to developing the TOTAL ATHLETE™. For more than 30 years, IMG Academy has helped countless youth, adult, collegiate and professional athletes reach their full potential in sport and life, by providing expert coaching, tailored programs and world-class facilities within an energetic environment across a 400-acre campus.
Today the campus attracts more than 20,000 athletes from 100 countries annually. The Academies consists of the IMG Academy Bollettieri tennis program, IMG Academy golf program, IMG Academy football program, IMG Academy baseball program, Basketball, Lacrosse and Soccer academies - all supported by the IMG Academy and Athletic & Personal Development program's multi-faceted training disciplines. IMG Academy also conducts camps, clinics and events year-round, while providing support to teams and federations around the world. Find more info at www.imgacademies.com.
# # #
Contact:
Kim Berard, IMG Academy Leadbetter golf program Junior Golf Tour, kim.berard@imgworld.com, 941-752-2621