US MNT: U17, Wilmer Cabrera: U.S. boys are immature
July 11, 2011
by: IMGSoccer1
(Mike Woitalla, the executive editor of Soccer America, coaches youth soccer for East Bay United in Oakland, Calif. His youth soccer articles are archived at YouthSoccerFun.com.)
Interview by Mike Woitalla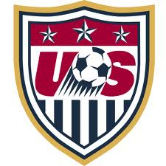 For the 13th time in 14 appearances, the USA returned from the U-17 World Cup without a win in the knockout stage, losing 4-0 to Germany in the round of 16 after going 1-1-1 group play. We spoke to Coach Wilmer Cabrera about his team's performance, the future of the U-17s residency program in IMG Academy, Bradenton, and player development in the USA.
SOCCER AMERICA: Are you confident that the players you took to Mexico were the best in the USA at this age group?
WILMER CABRERA: Yes.
SA: Now that you've had a week to reflect on your team's performance in Mexico, what's your impression?
WILMER CABRERA: The same impression I had at the beginning of the tournament. We have a group of players who cannot yet compete at the highest level with the top teams in the world.
At this age, our boys in the United States, they're very young, they're immature. At this age in the top countries, they're already men. They're more mature. They're more professional. They have a more professional mentality.
That is something you cannot manage in practices. You have to live with that. It's a big advantage the other countries have over us.
[Editor's note: In group play, the USA beat the Czech Republic (3-0), lost to Uzbekistan (2-1), and tied 0-0 with New Zealand.>
SA: You mean because in other countries they're already with pro clubs …
WILMER CABRERA: In other countries, like Uruguay, Brazil, Argentina -- at that age, they're more survivors. They have to suffer more. They have to mature earlier.
In Europe, they've been in competition and are being developed at younger ages. In Germany, the best athletes practice soccer. That's the most important sport for them. They know that's their life. That's their future. Over here guys, they're teenagers and they practice soccer for fun.
That's a cultural environment and we cannot change that in moments or days, or because there's a tournament.
SA: That makes it sound like we shouldn't expect better results from the USA at a U-17 World Cup …
WILMER CABRERA: Unless we have an unbelievable team where we have six, seven very skillful players who can make the difference on the field. But we don't have those types of players. I haven't seen those players yet.
SA: Producing players for the full national team is supposed to be more important than results at the U-17 level. Do you believe your team includes players we'll see excel at the higher levels?
WILMER CABRERA: Yes. I hope. But they need an environment where they can reach their full potential to succeed for [pro> clubs and the national team.
In Bradenton, the Federation has created a good environment for the players to practice everyday and to change their mentality. The players need to continue being in an everyday soccer environment. If they don't, there will be a crucial gap in their development.
I have examples [from the 2009 team>. Juan Agudelo, when he left the Bradenton residency program, he went to a good environment with the New York Red Bulls. He started to practice with the pro team and playing with the reserves.
I know Luis Gil is in a good environment [Real Salt Lake>. I know Jack McInerney is a good environment [Philadelphia Union>.
[Editor's note: Agudelo, Gil and McInerney were on Cabrera's first World Cup team, which lost its opener to Spain and reached the second round with 1-0 wins over Malawi and UAE, before falling to Italy, 2-1.>
SA: And what about the USA's results in Mexico?
WILMER CABRERA: Overall we reached our expectations. I saw the team playing to its full potential. Playing with a good level of concentration. With good ideas of soccer. But also with the limitations we found a long time again.
SA: What sort of limitations?
WILMER CABRERA: A good mentality to score goals, for example. Even though we dominated almost every game in shots and possibilities, we don't finish correctly.
Against Germany [4-0 winners>, the Germans had 18 shots and 14 of those were on goal. For us, we had 22. We had more than they did, but only 8 of ours went on goal.
You can say, that's my job as a coach. That's my responsibility to work on. We do work on finishing all the time at Bradenton.
The problem is finishing under pressure when it really matters. We need these types of competition more often. We need to put them under pressure so they can develop better.
We don't have that type of competition here.
SA: U.S. Soccer launched the Development Academy fours years ago. How does that affect the U-17s?
WILMER CABRERA: The benefits of the Development Academy don't make a big impact on our age group because we're looking at the younger players.
For example, the next class we're bringing in are the '96s. The Academy U-16 teams don't have many '96s. And if they have '96s, they don't start.
We bring in players from the Development Academy who haven't played one game. We are talking about bringing in players to play for their country who are not starters in their U-16 Development Academy teams. That's the reality.
That's not the Development Academy's fault. It is very well structured and I believe in the Development Academy. I believe it's going to be a big solution.
Obviously the clubs that belong to the Development Academy have pre-Academy teams, U-15s and U-14s, but they don't compete at as high a level as the Development Academy teams.
And the Federation continues to emphasize how important it is for clubs to work with the younger age groups.
SA: What do you say to those who suggest that the Bradenton Residency, which was launched in 1999, is no longer necessary?
WILMER CABRERA: When clubs provide the same or a better environment, then we won't need Bradenton.
In the meanwhile, we don't have other places where we can develop the players in an everyday environment. So we need to have Bradenton.
SA: Which teams impressed you at this U-17 World Cup?
WILMER CABRERA: The Germans were one of the top teams I've ever seen. The Mexicans were very well prepared and went in as favorites. The level of Uruguay was very high. Obviously Brazil is very good. Those were the most balanced teams.
SA: Those teams also demonstrated exceptional individual skill …
WILMER CABRERA: They have more technique. We have kids who don't start practicing soccer everyday until they come to Bradenton. Do you realize that?
The first time they practice everyday is when they come to us. It's not the players' fault. It's cultural. It's the system and we cannot change that from one day to the next.
SA: Of course we're inclined to compare our progress to our neighbor and archrival Mexico, which beat Germany and reached the final. What's the key to its success?
WILMER CABRERA: Mexico prepared its players by playing in a reserve league. They were playing against professional clubs' U-20 teams. The clubs were helping with that.
For me, I asked 10 teams from MLS to have friendly games with their reserve teams and only the Philadelphia Union accepted.
It's a cultural thing. We have to grow, little by little. And I'm not blaming anybody. It's the system. It's cultural. I'm part of this culture. I can't change what I cannot change. I want to try to help where I can.