IMG Golf Players of the Week: July 11-15
Every week, at least one camper in every sport at IMG Academy is honored for displaying heart, hustle, and soul, while exhibiting a true desire to become THE TOTAL ATHLETE.
The IMG Academy golf summer camp winners of the Gatorade "G" Standout Award/IMG TOTAL ATHLETE of the Week are…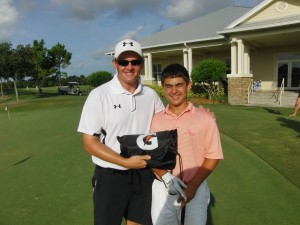 Max Polack
Age: 14
From: Pittsburgh, PA
School: Winchester Thurston
Years Golfing: 10 years
Hobbies: Basketball, Lacrosse, Tennis
Favorite Golfers: Tiger Woods, Rory Mcllroy
Pick to Win British Open: Rory Mcllroy
Piero Silverio
Age: 14
From: Dominican Republic
Years Golfing: 5 years
Hobbies: Computers, would like to study graphic design when he is older.
This is Piero's 1st time at IMG Academy golf program and his coaches are David Madras and Chad Keohane.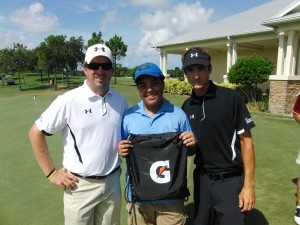 The following players have displayed Attitude, Concentration and Effort on a daily basis and have received recognition by our coaching staff. Our coaching staff strives daily to deliverQuality Instruction within aCompetitive Environment and provide all of our summer camp athletes with theOpportunity to fulfill their individual athletic potential.Athleticism, Strict Discipline, High Work-Rate, and a Winning Mentality are the minimum expectations we have and congratulations to these players who have excelled.