Testaverde and Carrier step in for ALL-MADDEN camp
July 21, 2011
by: Shelbi Cardwell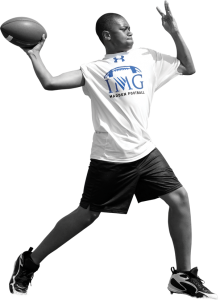 With the ALL-MADDEN football camp only one week away, IMG Academy football program is looking forward to working with some of the best high school players in the nation. Joining the IMG Academy football program staff will be former NFL players Vinny Testaverde and Mark Carrier.
After a 20 year career in the NFL, Testaverde will be helping as a guest quarterback instructor alongside director Chris Weinke. Carrier will be working with the wide receivers at the ALL-MADDEN camp, bringing in over a decade of experience playing professionally.
Although the players invited to the camp were hand-picked from across the nation, they will be competing for a spot on the coveted All-Madden team.