IMG Wood Bat League Players of the Week: Joey Pinney and Ben Rosenbaum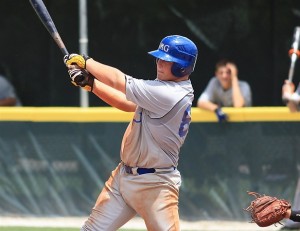 Joey PinneyThe position player of the week is Joey Pinney and the pitcher of the week is Ben Rosenbaum.
Although Pinney, the Arkansas native, missed the double header on Saturday, the 9th, he still managed to fight his way to player of the week. After missing those two games, Pinney returned to the field on Thursday, the 14th. In that game against the SeaDogs, he went 2-2 with a run scored and 3 RBI. Pinney stayed hot throughout the weekend as he went 2-3 with a run scored and a double in the first game. Moving into the next two games during the week, Pinney recorded consecutive multiple hit games, leading him to the coveted position player of the week.
Joey's Stats:
AVG - .571 Runs - 3 Doubles - 2 RBI - 6 SLG%- .857 OBP - .625 SB - 1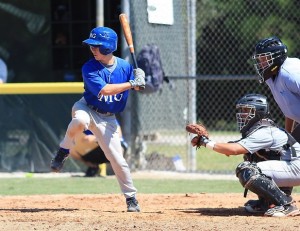 Ben RosenbaumBen Rosenbaum, the southpaw utility player, pitched an astounding 17 innings in the last couple of weeks. He started off his stellar week off by pitching a complete game against the Hurricanes for the 4-1 victory. Rosenbaum gave up only 5 hits and 1 earned run in the outing. Rosenbaum continued his dominance with a couple of more outings (including another Win), recording an ERA of 2.47 for the last couple of weeks.
Ben's Stats:
W - 2 E.R.A. - 2.47 IP - 17 SO - 3
Congratulations to these two players who have excelled in competition during the IMG Wood Bat League!