IMG Academy soccer program to host IMG Cup - College Showcase March 9-11, 2012
August 31, 2011
by: largeinc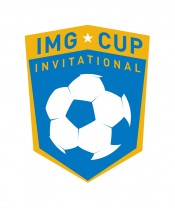 BRADENTON, Fla. (September 1, 2011) – Today IMG Academy soccer program announced the College Showcase will be added to its growing event repertoire under the IMG Cup heading. As a follow-up to last year's successful IMG Cup Boys Invitational, which will be hosted again this December, the Academy has created a new tournament for boys and girls elite soccer teams.
Sixty teams across three divisions (listed below) will be accepted to compete in the event, which will be held March 9-11, 2012 at the IMG Academy soccer program's new state-of-the-art complex featuring a dozen professionally-maintained fields.
Said Scott Dean, Head Boys Coach at the IMG Academy soccer program, "We are looking forward to hosting the College Showcase at IMG Academy this spring when Florida's weather is optimal for outdoor training. Teams will have the opportunity to compete in our world-class 450-acre facility, which serves as the training home of countless pro athletes."
Among the many unique attributes of the tournament, there will be a special Academy League division featuring the nation's top-ranked players, as well as one of the nation's first pre-academy divisions.
Consistent with the showing of college coaches at last year's Invitational, expectations are high for this unique event to attract a diverse audience of college coaches.
For both spectator and registration opportunities, please visit: http://www.imgacademy.com/soccer-academy/img-cup/college-showcase/
Divisions accepting registration to the event are as follows:
Boys Division
U15 Boys
U16 Boys
U17 Boys
U19 Boys
8 teams per age group = 32
1 game per day
Academy League Division
U14 Pre-Academy League
U16 Academy League
U18 Academy League
8 teams per age group = 16
1 game per day
Girls Division
U16 Girls
U17 Girls
U18 Girls
4 teams per age group = 12
1 game per day
The IMG Academy soccer program will also host the second annual IMG Cup Boys Invitational December 9-11, 2011. For more information about this event, please visit: http://www.imgacademy.com/soccer-academy/img-cup/
The IMG Academy soccer program has evolved into one of the world's most comprehensive soccer development academies dedicated to preparing  athletes of all levels for the next step – be it a college scholarship, professional career, or simply earning a coveted spot on a team. Over the years, the IMG
Soccer Academy and its elite coaching staff have captured two Dallas Cup Championships (2005 & 2007) and were finalists in 2008; stablished a Premier Development League (PDL) franchise who have gone on to more than 100 wins and reached the PDL National semi-finals in 2009; captured two PDL Southeast Conference Championships; produced a 2008-09 USSF Academy League team that finished third in the nation; won two state championships (2003-U19 Girls & 2010 U15 Boys) with numerous state cup final fours; and helped produce more than 50 athletes who turned professional, including Michael Parkhurst (U.S. Men's National Team; Denmark's FC Nordsjaelland), Gale Agbousoumonde (U.S. U20 Team; Sweden's Djurgårdens), Blair Gavin (U.S. Chivas), Kofi Sarkodie (U.S. U-20 Team; Houston Dynamo), Zak Boggs (New England Revolution), and Heath Pearce (U.S. Men's National Team; FC Dallas).