IMG Academy Bollettieri tennis program trainee, Kei Nishikori, becomes highest ranked male Japanese tennis player ever
October 17, 2011
by: largeinc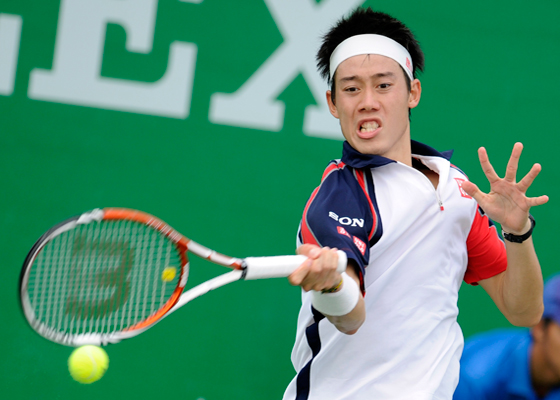 Congratulations to IMG Academy Bollettieri tennis program trainee, Kei Nishikori, who with the release of yesterday's ATP Tour rankings, makes history by becoming the highest ranked Japanese male tennis player—No. 30—ever on the ATP Tour. 
The 21-year-old Nishikori, who started the year ranked No. 98, played in the Shanghai Masters event last week, reaching his first Masters-level semifinal in his career, which helped catapult his overall world ranking.
"Honestly speaking, I'm really surprised by this result," the 21-year-old Nishikori wrote on his web site. "I'm sure my ranking will rise more than I can imagine."
Along the way, Nishikori, scored his second win over a top 10 player in his career by beating Jo-Wilfried Tsonga 6-7, 6-4, 6-4 to reach the semi-finals.  This is Nishikori's best performance at an ATP World Masters 1000 event to date.  This was also the first time a Japanese male reached the semi-finals of an ATP World Masters 1000 Event.  
Prior to this week's rankings, Nishikori was ranked No. 47; one spot above his mentor and friend, Shuzo Matsuoka.  Matsuoka, also an IMG client, held the previous record for the highest ranked Japanese male tennis player, reaching No. 46, in July 1992.  No other Japanese male tennis player had threatened that mark until Nishikori matched it in May this year and again in August.
Nishikori, a long time IMG client, began his tennis career training at IMG Academy at the age of 14, through a partnership with the Masaaki Morita Tennis Fund.  He still trains at IMG Academy and travels with IMG Academy coach Dante Bottini.
More information about Kei Nishikori on http://www.facebook.com/keinishikori or www.keinishikori.com