FC Astoria Walldorf visit IMG Academy soccer program
January 19, 2012
by: agee
FC Astoria Walldorf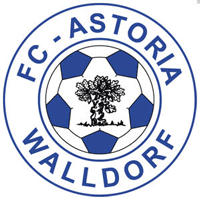 January 19th, 2012.
FC Astoria Walldorf,Sven Stadtrecherhave been visiting IMG Academy soccer program and US U17 MNT Team this week in continued education for coaching staff to view best practice and tour IMG Academy. Providing opportunities to learn more about IMG and the methodologies we provide is an addedadvantage. This will include watching the U17 MNT train and also IMG Academy soccer program teams train through the week. A tour of our facilities and meeting with our IMG Academy Athletic & Personal Development programsstaff and performance electives programs will help demonstrate the advanced training programs our players attend through the year.
FC Astoria Walldorf is aGerman association football club from the town ofWalldorf, Baden-Württemberg.
The club is named afterJohann Jacob Astor, who was born in Walldorf in 1763 and later emigrated to the United States where he became a successful businessman. His descendants, founders of theWaldorf-Astoria Hotel, generously supported the town of Walldorf and the new football club, formed in 1908, was namedAstoria in his honour.
The club was formed on 15 February 1995 through the union of the1. FC 08 Walldorf and the football department ofSG Walldorf Astoria 02. The new club advanced to theVerbandsliga Nordbaden (V) in 2001. Winning the Verbandsliga in 2007, the club was promoted to theOberliga Baden-Württemberg.
LikeTSG 1899 Hoffenheim the club is supported byDietmar Hopp, the founder of software makerSAP. Hopp initiated negotiations to mergeFC Astoria Walldorf,TSG Hoffenheim, andSV Sandhausen to createFC Heidelberg 06 with the long-term objective of reaching theBundesliga, Germany's first division league. The talks were abandoned in 2005 due to the resistance of the latter two clubs, and the failure to agree on whether the new side's stadium should be located inHeidelberg orEppelheim.