IMG Junior Tour stops are springboard for Callaway Junior World
January 19, 2012
by: Robby Ficker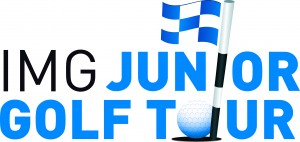 It is now official that two tournament stops on the IMG Junior Golf Tour will serve as qualifiers for the Callaway Junior World Championships July 10-13 in San Diego, California. The Callaway Junior World Championship is the largest international junior golf tournament in the world.
From the tournament's website:
"The idea behind the Junior World Golf Championships is simply "YOUTH." The San Diego County Junior Golf Association is founded on the principle of serving young people, in the hope that by doing so today's youth will have a better chance of creating the world we all want. The Junior World tournament is an international extension of that principle. We believe that by bringing together young people from all parts of the world and all parts of our nation, we are helping to bring about greater understanding among people of differing cultures and values."
One boy spot and one girl spot are available for the Callaway Junior World in both the 15-17 age division and 13-14 division. The 15-17 Divisions play at the famed Torrey Pines Golf Course in San Diego, home of the Farmers Insurance Open (Jan 26-29).
The two IMG Junior Golf Tour stops that will now serve as qualifiers for these spots are the Savannah Harbor tournament (Feb 18-19) and the Juliette Falls (April 14-15) tournament. These IMG Junior Golf Tour tournaments will run as usual with 11-14 and 15-18 age groups.
To register for the Savannah Harbor or Juliette Falls tournaments visit their tournament registration page:
For more information about the Callaway Junior World Championships you can visit their website.